Hi. We hope you enjoy catching up!
Welcome and thank you for joining us. If this is your first time at The Oak, hello, we hope you enjoy our time together today.
Our plan today is to start by worshiping together with one of our worship leaders (song words will be on-screen). After that, there'll be a time of prayer and news, followed by a short talk.
There are materials on this page for our 0-3's (The Nest), Preschool to Year 6 (Treehouse) and Year 7+ (Oak Youth) to help the whole family grow together.
Happy Sunday, see you at 10.30am!
News
Staycation - SAVE THE DATE
We hope to have a Staycation later in the year on the 16th October. Please put the date in your diary!
7:7 Prayer
Join us at 7am each weekday on Zoom for 15mins of prayer reflection - praying for our cities, the nation and the nations. Click here for more information.
Ways to connect
Click here to see all our community WhatsApp and Facebook groups.
Family resources
You can view all of our resources by clicking here, including content from previous weeks, songs, videos and recommended books!
The Nest
Easter Week 1
0-3's
We are going to pause our God Made Me series for a few weeks to look at the story of what happened at Easter. This week in the Nest we are looking at the story of what happened on Palm Sunday.
Verse 'He is not here; He has risen!' Luke 24v6
Book Five Minute Bible Stories by Fiona Boon & Hayley Down (pages 51-69) (see link here). If you don't have a copy of this book then have a look at these videos of the story (see the first video here, see the second video here).
Songs All through history - Great big God - Jump around - 123, Jesus is alive (see the videos here).
Activity 1 Make palm leaves using green card/paper. The children can then decorate their leaves with crayons or by sticking tissue paper onto them. Talk with your child about how people put palm leaves on the road when Jesus came into the town riding on a donkey, to show that He was the king who had come to save them.
Activity 2 Talk through this part of the story again using a toy donkey/picture of a donkey/donkey ears for your child to try on. Ask your child to put their palm branches on the floor or wave them. Talk about how this is what happened when Jesus came into Jerusalem. Teach your child to say 'Hosanna' and explain this means 'Save' which the people said to praise Jesus because He had come to save them.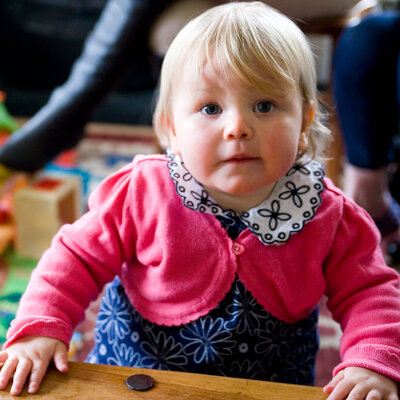 Treehouse
Footsteps to the Cross - The Last Supper
Preschool - Year 6
Welcome back to Treehouse and our NEW SERIES Footsteps to the Cross - where we look at 4 key events of Easter.
Today we are looking at The Last Supper - A Meal that Jesus shared with his freinds.
Check out the Video to see what Matt has to say.
Game: Can you get some plastic cups and a few small balls, or small objects to try and aim into the cups Arrange the cups into a cross and off you go. (See Matt try on the video!)
Songs: We are keeping the same songs throughout this series so your children can learn them. Why don't you turn it up and have a dance?
Activities: You can find the resources in Week 2's craft pack.
Can you create a Last Supper 3D model, using a box, brown paper and make paper chain dolls to represent Jesus and his disciples?
Make a Last supper menu – you could make this look old by putting tea bag water over it and letting it dry. What do you think would have been on the menu during Jesus' last meal with his friends? Or maybe you can create a menu of your favourite meal?
Can you try baking your own bread, you will find yeast in your activity packs to help, this may take some time but it would be a lovely reminder of the Last Supper, don't forget the bread represents Jesus' body and how it was broken for us.
We hope you enjoy the session, and have fun watching, playing, making and chatting together as a family. If you are joining us for the first time do connect with us - drop us an email at hello@theoakchurch.co.uk - we would love to hear from you.
Lucy and the Treehouse team
lucy@theoakchurch.co.uk - Feel free to get in touch. I would love to see any pictures of what you have been getting up to and always love hearing from you.
Why not share what you've been up to on the Treehouse Parents Facebook Group?
Oak Youth
Continuing with the Psalms
Year 7+
Happy Sunday everyone! I'm looking forward to gathering with you on zoom for Oak Youth this Sunday evening from 7-8:30pm.

In this weeks session we will be exploring what it means to have an intimate relationship with God by looking at some of the Psalms.

Why not take some time to read some of the verses we will be using in tonight's session?
Psalm 84:1-4
Psalm 84:10-12

You could also, take 5 mins to watch/listen to this song based on the film Narnia and reflect on Lucy's relationship with Aslan. If you have the film at home & the time, why not watch the whole film with your family before our session?

See you soon!
Becks & the Oak Youth team

P.S. You will need some paper/card, pen, colouring pens and some scissors to use during our time together.