Hi. We hope you enjoy catching up!
Welcome and thank you for joining us. If this is your first time at The Oak, hello, we hope you enjoy our time together today.
Our plan today is to start by worshiping together with one of our worship leaders (song words will be on-screen). After that, there'll be a time of prayer and news, followed by a short talk.
There are materials on this page for our 0-3's (The Nest), Preschool to Year 6 (Treehouse) and Year 7+ (Oak Youth) to help the whole family grow together.
Happy Sunday, see you at 10.30am!
Family resources
You can view all of our resources by clicking here, including content from previous weeks, songs, videos and recommended books!
The Nest
God Made Me Week 8
0-3's
This term we are learning about how God created us and how we have amazing bodies that can do so many things. This week we will be learning about our sense of taste.
Verse 'I praise You because I am fearfully and wonderfully made.' Psalm 139v14
Book God knows all about me by Claire Page and God loves little me by Rebecca Elliott (see links here). Tamsin, one of our Nest team, and two very special helpers have also recorded a brilliant video of one of this term's books using Makaton signs (see the video here).
Songs Deep, deep, deep - Jesus loves me - Great big God - Guess what, God loves you - Jump around (see the videos here) - God made my head, shoulders, knees and toes (lyrics below, sing the first line however you'd like to and then into the normal tune).
God made my…
Head, shoulders, knees and toes, knees and toes
Head, shoulders, knees and toes, knees and toes
And eyes and ears and mouth and nose
Head, shoulders, knees and toes, knees and toes
Activity 1 Do some taste testing with your child, asking do you like this and what does it taste like? For example: crisps (salty), grapes (sweet/juicy), lemon wedge (sour), crackers (plain/bland) etc. Talk about how God made our sense of taste, that we are all different and that's wonderful.
Activity 2 Decorate buns/biscuits. These can be homemade or shop bought but as you decorate and taste your creations, remind your child that God made us able to taste.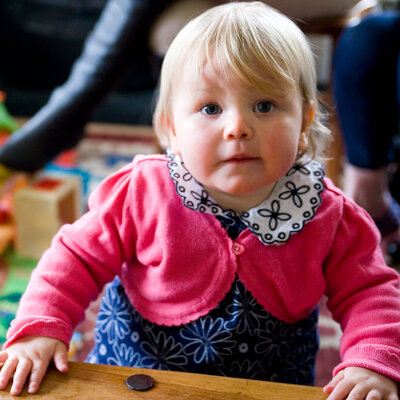 Treehouse
The Fruits of the Spirit - Peace
Preschool - Year 6
This week we are learning about Peace, we will be exploring what Peace is and how we can have it in our lives.
Our memory verse for this series is 'The fruit of the spirit is, Love, Joy, Peace, Patience, Kindness, Goodness, Faith, Gentleness and Self Control.' Galatians 5:22 – 23
WORSHIP - Here are a range of links you might like.
Fruit of the Spirit song a lively version to dance to
Fruit of the Spirit fun song Your kids might enjoy this fun version
Fruit of the Spirit Preschool Worship song A simple song to help learn the fruits of the spiritis
Do have a look on the songs and stories page for more worship songs!
Activities:
Put on some quiet music and sit with your family, doing something calm. Talk about your worries and ask God to give you peace. Maybe you could bake bread, or decorate biscuits or draw a picture.
Can you find a pot, and use the items in your pack to decorate it. Turn this pot into a peace pot – and write your worries onto lolly pop sticks so you can pick sticks throughout the week to pray about.
Sometimes we all get angry, get out the tub of slime and squeeze it, sharing your anger with God and ask him to take it away.
Why not share what you've been up to on the Treehouse Parents Facebook Group?