Hi. We hope you enjoy catching up!
Welcome and thank you for joining us. If this is your first time at The Oak, hello, we hope you enjoy our time together today.
Our plan today is to start by worshiping together with one of our worship leaders (song words will be on-screen). After that, there'll be a time of prayer and news, followed by a short talk.
There are materials on this page for our 0-3's (The Nest), Preschool to Year 6 (Treehouse) and Year 7+ (Oak Youth) to help the whole family grow together.
Happy Sunday, see you at 10.30am!
News
Love:Nations Prayer Evening
Join The Oak and Churches from our Catalyst Hub for an evening of prayer for the nations - next Sunday at 8pm. Click here for more information.
Staycation - SAVE THE DATE
We hope to have a Staycation later in the year on the 16th October. Please put the date in your diary!
7:7 Prayer
Join us at 7am each weekday on Zoom for 15mins of prayer reflection - praying for our cities, the nation and the nations. Click here for more information.
Ways to connect
Click here to see all our community WhatsApp and Facebook groups.
Family resources
You can view all of our resources by clicking here, including content from previous weeks, songs, videos and recommended books!
The Nest
God Made Me Week 9
0-3's
This term we are learning about how God created us and how we have amazing bodies that can do so many things. This week we will be learning about our sense of sight.
Verse 'I praise You because I am fearfully and wonderfully made.' Psalm 139v14
Book God knows all about me by Claire Page and God loves little me by Rebecca Elliott (see links here). Tamsin, one of our Nest team, and two very special helpers have also recorded a brilliant video of one of this term's books using Makaton signs (see the video here).
Songs Deep, deep, deep - Jesus loves me - Great big God - Guess what, God loves you - Jump around (see the videos here) - God made my head, shoulders, knees and toes (lyrics below, sing the first line however you'd like to and then into the normal tune).
God made my…
Head, shoulders, knees and toes, knees and toes
Head, shoulders, knees and toes, knees and toes
And eyes and ears and mouth and nose
Head, shoulders, knees and toes, knees and toes
Activity 1 Play finding body parts game (God made your…, can you find your…?), ending with eyes and talk about how God made our sense of sight.
Activity 2 Create a sensory tray using fairy lights, torches, voile/organza material etc. While your child is playing, you could blow some bubbles and use the time to talk about how God created us able to see the different kinds of lights through the material, reflecting in the bubbles etc. You also could use other toys such as kaleidoscopes, binoculars and magnifying glasses to play with and talk about how God has made us able to see.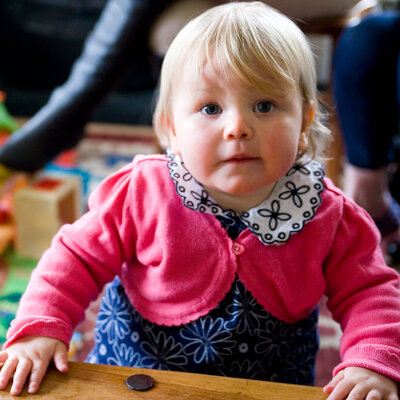 Treehouse
The Fruits of the Spirit - Patience
Preschool - Year 6
This week we are learning about Pateince, we will watch some children trying to be patient, then we will learn about a man - David - Who was very patient.
Our memory verse for this series is 'The fruit of the spirit is, Love, Joy, Peace, Patience, Kindness, Goodness, Faith, Gentleness and Self Control.' Galatians 5:22 – 23
WORSHIP - Here are a range of links you might like.
Fruit of the Spirit song a lively version to dance to
Fruit of the Spirit fun song Your kids might enjoy this fun version
Fruit of the Spirit Preschool Worship song A simple song to help learn the fruits of the spiritis
Do have a look on the songs and stories page for more worship songs!
Activities:
1) You will have received a tube of goodies, try to make them last all week, even though it will be tempting to eat them all in one go. As you have patience, and wait maybe God will reveal something to you.
2) Using celetotape and straws, create some shapes, by sticking the straws together. This will be tricky, and will take patience. You could make squares or triangles. Challenge: Can you make a cube? Or a triangular prism?
3) Complete the maze here, perhaps you could have a go at making your own. This may take patience to create and complete.
Why not share what you've been up to on the Treehouse Parents Facebook Group?
Oak Youth
The password is Thank You
Year 7+
It's all about connecting with God through worship this week. Please bring a drum (!) (or a bucket), your bible and your favourite worship songs

The aim of this weeks session is to explore what the psalms teach us about worshipping God.

Read: Psalm 51 – try to imagine how King David felt
And Psalm 100 – again, try to imagine how the writer felt as they were writing it

Worship: Before you listen (and dance and sing!) take a minute to focus on God instead of distractions, tell God what is annoying/upsetting you, say sorry to God if you need to, and then say Thank you to God for any of the many things He has blessed you with this week (or just for music and God's love)

Prayer: thank you God that worshipping you is what we are made for. And that worshipping you with how we live our lives makes our lives the best they can be. Amen.

Looking forward to seeing you Sunday at 7. Don't forget your drum!
Rachel & the Oak Youth team