Hi. We hope you enjoy catching up!
Welcome and thank you for joining us. If this is your first time at The Oak, hello, we hope you enjoy our time together today.
Our plan today is to start by worshiping together at 10.30am with one of our worship leaders leading us from their home (song words will be on-screen during the live stream). After that, there'll be a time of prayer and news, followed by a short talk.
There are materials on this page for our 0-3's (The Nest), Reception to Year 6 (Treehouse) and Year 7+ (Oak Youth) to help the whole family grow together. More songs and resources for these age groups are available here.
We understand that the changes to home schedules mean you might not be able to join us for the whole morning. With this in mind, this page will be available during the week enabling you to use the resources when you can get to them.
Happy Sunday, see you at 10.30am!
News
Interested in a conversation about faith?
Alpha creates a space to have a conversation about faith, life and God over a six-week online course. We'd love to invite you to a 'Facebook Watchparty' on Sunday 17th at 7.30pm over on our Facebook page where we'll watch the introductory session (20mins) with live comments and questions below. If you're interested or would like to sign up, please email us.
Ian Galloway (preaching today) feedback session.
Ian is preaching at The Oak today and on 24th May 2020 and would love to invite everyone and anyone to bring him some feedback on these sessions. More information here. Dial into the Zoom call at 11:55 here.
An update from Home for Good
As home situations become more and more challenging for families during lockdown, and with many children not being seen, Home for Good and Leeds Council anticipate a significant increase in children needing foster families. With their approved families at full capacity we want to support these children by encouraging people to become foster carers – so that they can welcome and care for these children when lockdown ends.
Find out more and see a specific Leeds update video from Krish Kandiah (Founder and CEO of H4G) here.
7:7 Prayer
We launched our 7:7 Prayer Facebook page at the start of this season as a way to help facilitate prayer and serve one another in this season.We've also introduced an option of joining together on Zoom at 7am each weekday (Mon-Fri) for ten minutes. Join by clicking here - see you at 7am!
Ways to connect
Click here to see all our community WhatsApp and Facebook groups.
Family resources
You can view all of our resources by clicking here, including content from previous weeks, songs, videos and recommended books!
The Nest
God's Wonderful World Week 4
0-3's
This term in the Nest we are learning about the world around us to help us remember to be thankful for all the wonderful places God has created. This week we are looking at the Desert!
Verse 'I will give thanks to You, Lord, with all my heart; I will tell of all Your wonderful deeds.' Psalm 9v1
Book Five Minute Bible Stories by Fiona Boon & Hayley Down (pages 71-91) (see link here). The story uses the lyrics of the song 'All things bright and beautiful', if you don't have a copy of the book then have a look at this video of the song (see the video here). Talk to your child about what they can see in the book/video and especially anything you might find in the Desert.
Songs Who's the king of the jungle - Creator God - If I were a butterfly - Praise the Lord - When I look (see the videos here) - Father God (to the tune of Old MacDonald, lyrics below, have a go at making up more verses with your child about other things you can find in the Desert)
Father God made the world, E-I-E-I-O,
And in the
Desert
He made it hot, E-I-E-I-O
With a *wipe hand across forehead and say 'phew' like it's hot* here, and a *wipe hand across forehead and say 'phew' like it's hot* there etc.
Activity 1 Make mosaic lizards by first printing or drawing an outline of a lizard. Let your child decorate this with cut out pieces of card/tissue paper and googly eyes (see here for an example of this activity).
Activity 2 Make a cactus picture using whatever resources you have available. See here for an example of this activity using green rice to make the spines. To make the green rice, put some rice in a food bag with a blob of green paint and mix it around to fully cover the rice in the paint. Then lay it out on some greaseproof paper to dry. Once dry it can be stuck onto your cactus picture.
While you make your lizard/cactus pictures, remind your child that God made the Desert and all the animals and plants that are there - we can thank God for the wonderful Desert.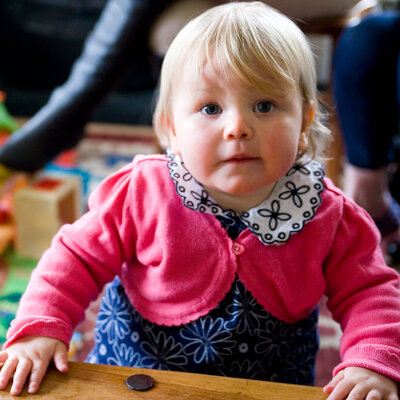 Treehouse
Explorers - Jesus casting out an unclean spirit
Preschool - Year 6
This week we're going to be learning about Jesus casting out an 'unclean' spirit.
First things first though let's pack your bags for the adventure into the story and some things needed for the crafts later.
This week you'll need :
The bible
A notepad
A pen
Something slimy
Some paintbrushes
A blank card
Once your explorers have got their bags packed, have a walk around the house to search out the messy bits (What?? You don't have messy bits?? Your explorers will find them I'm sure) and report back on what they found.
STORY
Our story today takes us to the book of Mark, chapter 1, verses 23-28.
Has your room ever been a mess, how hard was it to clean up? We have messes too and sometimes they can take a lot of effort to clean up. Jesus could see in our story today that sometimes we can have a lot of mess, the man in the story had a spirit living inside him that was making a mess inside him and Jesus saw this.
Just like we can have messes in our homes and around us, we can also have messes inside us.
Jesus thankfully has authority over all things. Our messes sometimes make us think we can't come close to God, or that we need to clean up our messes by ourselves before we can come to God but Jesus is there to help us, guide us and give us strength to deal with the mess, and also to put in a good word with God.
WORSHIP
Check out our Family resources page or follow these links to our explorer worship songs.
GAME
Can you use a load of the stuff around you to make a big mess? Then time yourself cleaning it up.
Why not put a timer on and see if you can you clean up all the mess in less than a minute!!
CRAFTS
Can you do messy painting? Why not check out this messy play blog for some brilliant messy play ideas. God's not afraid of our mess, maybe we shouldn't be too.
How about slime, why not make messy mucky slime.
LEGO MASTER BUILDERS
For those lego master builders out there, why not make a scene of a wonderfully messy bedroom, maybe even try and remake your messy bedroom.
QUESTIONS TO ASK WHILE YOU CREATE
What do you think God wants us to do to come to him?
Jesus says that he is the way, the truth and the life. All we have to do is follow him to come to God.
How did Jesus react to the man spilling all his mess on to the synagogue floor?
Jesus saw the mans heart and helped clean it up, bringing out the 'unclean spirit' and cleaning the man's insides.
How do you think Jesus would react to us if we did the same?
With care and compassion, knowing our hearts and helping clean them.
Is there anybody you know who you'd like to help (when we're allowed out again) to support them and help them clean up their messes?
A friend, a family member, someone from school?
Do you think we can help others while we're messy?
We certainly can, God can use any one of us. There are a ton of stories in the bible that tell us of people who were a mess and God used them to do great things for his people and those around them.
SLOW IT DOWN
Now that we've seen all the mess that we can make, and all the great stuff God can do with us to help us get through the mess. Why not say thank you.
Earlier your explorers put a card in their back pack, get them to find it and let's write a thank you card to God for all the awesome things he does.
OUR PRAYER FOR YOUR LITTLE ONES
That God watches you, protects you and you feel His love no matter what mess you are in. You are never too far from God for Him to do something and help you and I pray that you can know that truth deep down inside so when things get messy you know He's there.
Why not share what you've been up to on the Treehouse Parents Facebook Group?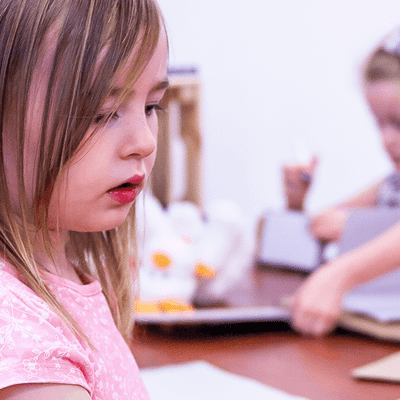 Oak Youth
A Kingdom perspective - Zacchaeus part 1
Year 7+
How tall are you? 5ft? 5.5ft? As a short lady I can identify with a man in the bible called Zaccheaus and his need to climb something to get a better view (you can stop laughing now). You've probably heard of him before? He was a short man and in order to see Jesus, he climbed a tree to get a different perspective.
Read
Click here or here to watch the story of Zacchaeus. You can also read it in your bible or bible app in Luke 19.
You will have heard in the YouTube clip, that by climbing the tree Zacchaeus not only got to see Jesus but his new view enabled him to speak to Jesus and accept an invitation to spend time with Jesus in his home.
We often have such a narrow view of life, and of God. We fill our minds with video games, tell ourselves we're not tall enough to see Him or stay in our room locked inside our own thoughts giving no room to Him. Our relationship with God becomes fixed or inactive.
What if you spent lockdown focused on getting to know Jesus more? Seeking Him, speaking to Him and accepting Him?
Try climbing a tree and contemplate how different the view is. What can you see from your new viewpoint? If you'd prefer, stand in front of a wall or the hedge in your garden. Its difficult to see all that is really there but if you step back, the
view will become clearer. You'll be able to see what's beyond the wall gaining a greater perspective. You never know, you might decide to make tea for your neighbour who you can now see and talk to. With your new view, you may make
new friends or have new experiences? Just like Zacchaeus, Jesus sees you and wants to speak to you. He wants to make His home in you and in your house. Will you open the door?
Prayer
Jesus, help me to take a step back from my current situation and open the door to you. Help me to see that there is more to life than what's right in front of me.
Give me a clearer view so I can see, speak to and receive more of you into my life.
Help me to accept your invitation to come in to my life and home and to share you with those I am with. Amen.
Challenge
Why not make dinner for your family sometime this week? Takes some pictures of culinary skills and post them in our Whatsapp group. Have fun!
God bless you guys,
See you on Zoom.
Becks & the Oak youth team