Hi. We hope you enjoy catching up!
Welcome and thank you for joining us. If this is your first time at The Oak, hello, we hope you enjoy our time together today.
Our plan today is to start by worshiping together with one of our worship leaders (song words will be on-screen). After that, there'll be a time of prayer and news, followed by a short talk.
There are materials on this page for our 0-3's (The Nest), Preschool to Year 6 (Treehouse) and Year 7+ (Oak Youth) to help the whole family grow together.
Happy Sunday, see you at 10.30am!
Family resources
You can view all of our resources by clicking here, including content from previous weeks, songs, videos and recommended books!
The Nest
Noah's Ark Week 1
0-3's
Over the next five weeks we will be hearing about how God asked a man called Noah to build a big boat and how Noah listened to God and did everything God asked him to do. This week we are going to be learning about Noah building the ark, which is another word for a very big boat.
Verse 'Noah did everything just as God commanded him.' Genesis 6v22
Book Noah's Ark by Lucy Cousins (see link here). If you don't have a copy of this book (or any other Noah's Ark story book) then have a look at this video of the story (see the video here).
Songs The animals went in two by two - Who built the ark - All through history - Deep, deep, deep - Praise the Lord (see the videos here).
Activity Talk about how Noah built the ark because he listened to God. God gave Noah instructions to follow and we are going to try to follow some instructions to build our own boats (see example here). Feel free to adapt these using whatever resources you have available, but it may be useful to break the process into steps like below to help explain how Noah followed God's instructions.
Cut a paper plate in half.
Tape a lolly stick/straw mast to your paper plate.
Cut a triangle shape sail from some card and tape to your mast.
Decorate your boat using crayons, stickers etc.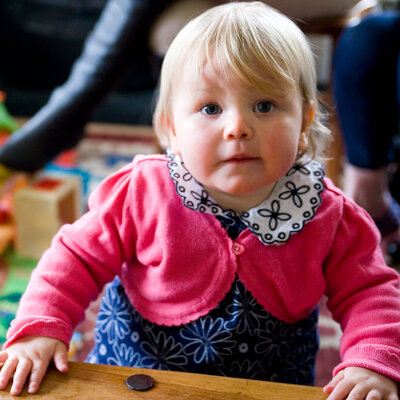 Treehouse
Telling God's Story - Joseph
Preschool - Year 6
This week we are continuing our new series, Telling God's Story.
We're going to be talking about the life of Joseph together and seeing how God worked through his life - even the hardest parts - to bring about good. God has a way of bringing good out of really hard times, and he never leaves us - even when people let us down or hurt us - which is such an important message for our children to hear.
Story: Watch the video for this week. This story can be found in most Children's Bibles. You can also find it in Scripture in Genesis 37, 39-50 - for children who are a bit older, this could be something to read together over a week or two at bedtime, asking questions as they come up and seeing what your child thinks.
Activity Using a bin liner, cut a head hole and arm holes. Encourage the children to use double sided sticky tape and coloured card / paper (or just regular paper they've coloured in) to create a multi coloured outfit to represent the one that Joseph's father gave him. Perhaps you can model the bin liner and be decorated by your children!
Worship: You Are Good - put this on nice and loud and dance around the house!
Craft: Make a prison out of cardboard to film or record into – get children to hold it looking sad!
Craft: Use card and lolly sticks to make stick puppets of Joseph and his brothers (maybe just a few, 11 might be a bit much - unless your children want to make them all, in which case go for it! See if they can remember and write the name of each brother on their stick puppets!) Decorate them making Joseph look different with a multicoloured coat that his father gave to him. Can they film themselves using the stick puppets to retell the story?
Draw the Story
Divide a piece of paper into 8 sections and have a go at splitting up the story. Use images or words to plot the story of Joseph and his brothers into the story board.
Questions:
Can you talk about a dream you've had recently?
What happened in Joseph's dreams in the story?
How do you think Joseph felt in the story?
How did God use Joseph to save people?
When in your life do you feel happy? When do you feel sad?
Is God still there when we feel happy? Is he still there when we feel sad?
In the Bible, we see that Joseph told his brothers, 'You intended to harm me, but God intended it for good to accomplish what is now being done, the saving of many lives.' (Genesis 50:20) What do you think he meant by this?
Why not share what you've been up to on the Treehouse Parents Facebook Group?
Oak Youth
The Lost Sheep
Year 7+
This week we are reading the parable of the lost sheep. We will learn that Jesus will always go looking for the one that is lost & will bring them back, even if they go along a bad path in their lives.
Watch: a short film of this parable
Read: Luke 15:1-7
Think: Why were the Pharisees & teachers of the law 'muttering'? (verse 2) Are you surprised that the shepherd would endanger the rest of his flock to find the one sheep that got away? Why do you think the shepherd would be so pleased with finding the lost sheep? If Jesus is the shepherd, who are the sheep, & the one sheep that got lost? Why did Jesus tell this parable?
Make: draw & cut out a sheep. Bring it with you to the zoom.
Jesus told this parable so that people would know that they can always come back to Jesus when they stray & go the wrong way. Jesus will never give up on them & will always search for them until He finds them.
Looking forward to seeing you on Sunday, God bless you!
Becks & the Oak Youth Team
P.S. Please bring a pen, paper, your bible & the item that was posted through your door this week, to our zoom call 7-8:30pm on Sunday.