Hi. We hope you enjoy catching up!
Welcome and thank you for joining us. If this is your first time at The Oak, hello, we hope you enjoy our time together today.
Our plan today is to start by worshiping together with one of our worship leaders (song words will be on-screen). After that, there'll be a time of prayer and news, followed by a short talk.
There are materials on this page for our 0-3's (The Nest), Preschool to Year 6 (Treehouse) and Year 7+ (Oak Youth) to help the whole family grow together.
Happy Sunday, see you at 10.30am!
Family resources
You can view all of our resources by clicking here, including content from previous weeks, songs, videos and recommended books!
The Nest
God Made Me Week 7
0-3's
This term we are learning about how God created us and how we have amazing bodies that can do so many things. This week we will be learning about our sense of touch.
Verse 'I praise You because I am fearfully and wonderfully made.' Psalm 139v14
Book God knows all about me by Claire Page and God loves little me by Rebecca Elliott (see links here). Tamsin, one of our Nest team, and two very special helpers have also recorded a brilliant video of one of this term's books using Makaton signs (see the video here).
Songs Deep, deep, deep - Jesus loves me - Great big God - Guess what, God loves you - Jump around (see the videos here) - God made my head, shoulders, knees and toes (lyrics below, sing the first line however you'd like to and then into the normal tune).
God made my…
Head, shoulders, knees and toes, knees and toes
Head, shoulders, knees and toes, knees and toes
And eyes and ears and mouth and nose
Head, shoulders, knees and toes, knees and toes
Activity 1 Talk about how God made our sense of touch. Gather some different items and look at them with your child, feeling them and explaining the different textures. For example: prickly hairbrush, squashy sponge, soft teddy, hard building block, smooth ball etc.
Activity 2 Create texture handprints by either printing this sheet (see link here) or drawing round your child's hand a few times on a piece of paper. Then stick items to the handprints such as textured paper, pom poms, cotton wool, string etc. Talk about how the different items feel with your child and then write this below each handprint, reminding them God made us able to feel and touch.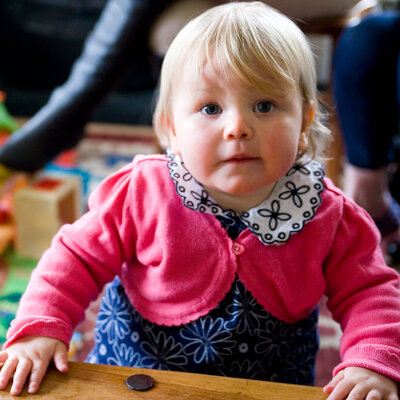 Treehouse
The Fruits of the Spirit - Joy
Preschool - Year 6
This week we are learning about Joy, we will be looking at a video of the prodigal son, and thinking about the father's Joy when his son returned.
Message for parents: The video does not touch on how we see joy in our own lives as we come closer to Jesus, so that might be a nice point to discuss and talk about together.
Our memory verse for this series is 'The fruit of the spirit is, Love, Joy, Peace, Patience, Kindness, Goodness, Faith, Gentleness and Self Control.' Galatians 5:22 – 23
WORSHIP - Here are a range of links you might like.
Fruit of the Spirit song a lively version to dance to
Fruit of the Spirit fun song Your kids might enjoy this fun version
Fruit of the Spirit Preschool Worship song A simple song to help learn the fruits of the spiritis
Do have a look on the songs and stories page for more worship songs!
Activities:
1) Create this Prodigal son craft using the white card to cut out your hand prints, attach this to the coloured frame and add a face, with eyes. You can bend the card to symbolise the father hugging his son and welcoming him home.
2) Blow up a balloon and play a game 'keep it up' the aim of the game is to not let the balloon touch the floor, you can use any body part to keep it up. Have some fun playing as a family.
3) Make a collage of the things that bring you Joy.
Have a fantastic half term, we are praying for you all.
The Treehouse Team
Why not share what you've been up to on the Treehouse Parents Facebook Group?
Oak Youth
It's half term -whoop!
Year 7+
It's been a tough term for most of us with many ups & downs so enjoy your half term break & get some well deserved R&R. We'll see you back on Zoom on Sunday 28th February 2021 when Rach will kick us off as we start to look at the Psalms.
This half term, why not take some time to be still & listen to God. You can use the worship songs in the Oak Youth resource area to help you. Don't forget we still need your favourite worship songs, so keep posting them in the Oak Youth WhatsApp group.
Lastly, if you are 13+ & your mum and dad are happy for you to do so, check out Limitless One a christian online youth event which you might like to get involved in. They also have their own YouTube channel which you may also like to check out. Here is the link for Limitless One Online Youth conference run by the Elim family of churches.
Have a great holiday everyone and see you on 28th Feb,
God bless, you're amazing!
Becks & The Oak Youth Team