Hi. We hope you enjoy catching up!
Welcome and thank you for joining us. If this is your first time at The Oak, hello, we hope you enjoy our time together today.
Our plan today is to start by worshiping together at 10.30am with one of our worship leaders leading us from their home (song words will be on-screen during the live stream). After that, there'll be a time of prayer and news, followed by a short talk.
There are materials on this page for our 0-3's (The Nest), Reception to Year 6 (Treehouse) and Year 7+ (Oak Youth) to help the whole family grow together. More songs and resources for these age groups are available here.
We understand that the changes to home schedules mean you might not be able to join us for the whole morning. With this in mind, this page will be available during the week enabling you to use the resources when you can get to them.
Happy Sunday, see you at 10.30am!
Family resources
You can view all of our resources by clicking here, including content from previous weeks, songs, videos and recommended books!
The Nest
God's Wonderful World Week 9
0-3's
This term in the Nest we are learning about the world around us to help us remember to be thankful for all the wonderful places God has created. This week we are looking at the Woodland!
Verse 'I will give thanks to You, Lord, with all my heart; I will tell of all Your wonderful deeds.' Psalm 9v1
Book Five Minute Bible Stories by Fiona Boon & Hayley Down (pages 71-91) (see link here). Tamsin, one of our fantastic Nest team, has recorded a video of this term's book including a Makaton signed story and song (see link here).
Songs Who's the king of the jungle - Creator God - If I were a butterfly - Praise the Lord - When I look (see the videos here) - Father God (to the tune of Old MacDonald, lyrics below, have a go at making up more verses with your child about other things you can find in the Woodland)
Father God made the world, E-I-E-I-O,
And in the Woodland He made a bird, E-I-E-I-O
With a tweet tweet here, and a tweet tweet there etc.
Activity Create a texture walk to explore the Woodland. Set out plates/boxes with different woodland/forest items on for your child to walk bare foot on each (or feel with hands if they don't want to walk on them). For example: soil, leaves, sticks, pebbles, seeds, water (to help with cleaning at the end!). You could also put some of these items in a big box/bowl and let your child play with them, build with them etc.
As they walk around, talk about how the different items feel and how God made the Woodland and all the different things we find there - we can thank God for the wonderful Woodland.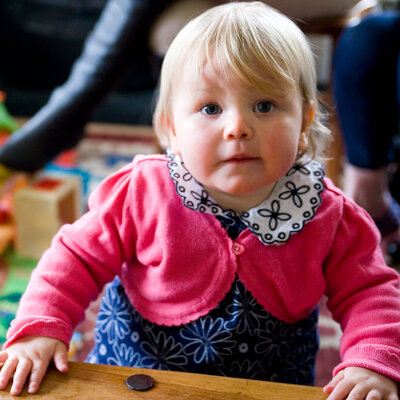 Treehouse
Explorers - Jesus calms the storm
Preschool - Year 6
This week we're going to be learning about how Jesus calmed a storm
First things first though, let's pack your bags for the adventure into the story and some things needed for the crafts later.
This week you'll need :
The bible
A notepad
A pen
Boat making equipment (paper, a sponge, bamboo skewer or cocktail stick)
Once your explorers have got their bags packed, do a lap of your house and/or garden and end up ready to learn together.
STORY
Our story today takes us to the book of Matthew, chapter 8, verses 23-27. You can watch this story here.
WORSHIP
Check out our Family resources page or follow these links to our explorer worship songs.
GAME
If you have ball pool balls (or similar, you can even use scrunched up newspaper!) - mark out a boat shaped area on the floor (masking tape is good for this). Take turns to keep the 'water' (the balls) out of the boat during the storm, one person has to get as many balls as possible in the boat and one person has to keep them out.
CRAFT
Try making a boat to help you remember today's story, you can do this a few ways:
Make a paper boat
Make a boat using a sponge, bamboo skewer / lollypop stick and a paper sail
Make a boat from lego/duplo
Try writing "Jesus can calm the storm" on your on your paper boat or sail to help you remember the story and that Jesus always help if you are in a storm.
QUESTIONS TO ASK
Have you ever been in a storm? How did you feel, were you frightened?
What was happening all around Jesus while he was sleeping?
What did Jesus do to the storm when he woke up?
What happened to the storm when Jesus told it to stop?
WRAP IT UP
Remember that Jesus has power to calm the storms in our lives. Whether that be actual storms or other unsettled stormy times in our lives.
How has it felt being off school, away from friends and family and out of routine. I think this might have been quite a stormy period of many of us.
You can always ask Jesus to calm things down, protect you and help you to get through things when everything seems too much.
Why not share what you've been up to on the Treehouse Parents Facebook Group?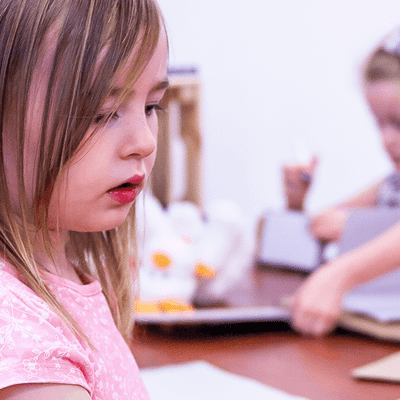 Oak Youth
A Kingdom perspective - The Yeast
Year 7+
This week we are going to look at a parable that Jesus used to explain what his kingdom is like.
Read
Matthew 13 v 33
Yeast is used when making bread. When yeast is placed into dough it rises and becomes bigger. Without yeast the bread would stay small and flat.
Have a look at this video to find out more about what yeast does to bread.

The woman in the story when she was making bread mixed the dough so that the yeast permeated (was in every part) of the bread. In the same way, Jesus is interested and wants to be part of everything in our lives. When Jesus is living in us he changes us from the inside. As we change we are able to bring God's love, joy and peace to those around us.
Consider if there are areas of your life where you could invite Jesus into more. How does your relationship with Jesus influence your friendships, how you view your school work or how you react when you are angry? Are there any ways God has changed you, or perhaps you would like him to help you change? Do not be discouraged, change takes time and Jesus will help you.
As christians we are called to tell others the good news about Jesus. The way we live our lives we can influence our friends, schools and families. This exciting, but far from easy. As others see the difference in you they will ask you why. Who could you pray about for an opportunity to talk about Jesus?
Song
Build my life

Prayer
Thank you Jesus that you love me so much. Help me to remember that even though I don't always do the right thing you are always ready to forgive me. I invite you into all my life. Forgive me for the times I've not followed you and hurt myself and others. Please change me and transform me into the person you want me to be through your power. Help me to share the good news of your kingdom with others.
Amen