Hi. We hope you enjoy catching up!
Welcome and thank you for joining us. If this is your first time at The Oak, hello, we hope you enjoy our time together today.
Our plan today is to start by worshiping together with one of our worship leaders (song words will be on-screen). After that, there'll be a time of prayer and news, followed by a short talk.
There are materials on this page for our 0-3's (The Nest), Preschool to Year 6 (Treehouse) and Year 7+ (Oak Youth) to help the whole family grow together.
Happy Sunday, see you at 10.30am!
News
Update on our plans for the coming months
We have posted a blog with an update of our plans in this season - if you haven't already taken a read, we'd encourage you to do so.
Month of encouragement
In the face of a difficult autumn for our nation, Ali Bowstead, our wonderful Administrator and an Oak Community leader, had this idea to kick off the season with encouragement – the choice to be thankful! A month of continuing to pray blessing and grace over streets and neighbourhoods but also being a blessing to those we live and work around – encouraging those around us – our Life Groups, our Oak Communities, our neighbours, our work colleagues, our schools, our healthcare workers. To be practical, to speak kindness, to be thankful, to write cards, to buy presents, to help out. To choose to encourage.
Ways to connect
Click here to see all our community WhatsApp and Facebook groups.
Family resources
You can view all of our resources by clicking here, including content from previous weeks, songs, videos and recommended books!
The Nest
Creation Week 4
0-3's
This week we are going to be thinking about how God made all the animals.
Verse 'God saw all that He had made, and it was very good.' Genesis 1v31
Book God made me this way by Hayley Down (see link here). If you don't have a copy of this book then have a look at this video of the story (see the video here).
Songs Who's the king of the jungle - Creator God - If I were a butterfly - God's love is big (see the videos here).
Activity Make animal finger puppets and colour them in. There is a downloadable template here or you could draw your own. You could then use your finger puppets to tell a story or sing songs with, such as Old MacDonald (you could change 'Old MacDonald had a farm…' to 'Father God made the world…'). As you decorate and play with the puppets, remind your child that God made all the different animals.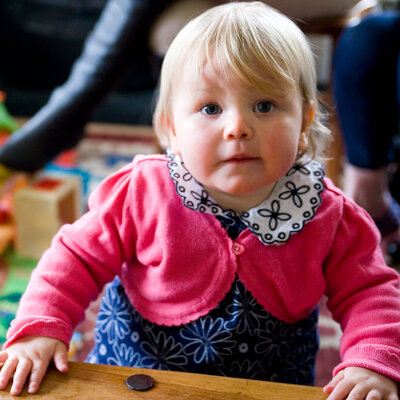 Treehouse
Telling God's Story - Abraham
Preschool - Year 6
Today we'll hear a story about how God called a man named Abram to follow Him, and we'll hear about the promise that God made to Abram.
What does it mean to make a promise to someone?
Describe a time when you have made a promise, or someone else has made a promise to you.
We don't keep 100% of the promises we make do we? We might have really good intentions to do what we say we'll do, but sometimes we forget or we decide that we'd rather do something else entirely. There is only one person who keeps His promises 100% of the time and that is God!
Bible verse: Genesis 15:5 "Look up and count the stars, if indeed you can count them so shall your offspring be."
Abraham trusted God, God always comes good on his promises. Even when it seems unlikely.
WORSHIP:
PROMISES - aimed for younger children, but it is a lovely reminder of some of God's promises
GOD'S PROMISES - Everywhere I go, and no matter what I do, I know God's promises are true!
I AM YOURS - This song is a lovely reminder of who we belong to.
CRAFT: Use an empty cardboard box to cut out stars, make as many as you like. Then cover the stars in foil and decorate to make them beautiful – this helps us to remember the promise God gave to Abraham, he promised him a huge family, more children than the stars.
DISCUSSION: Can you write your name REALLY big, maybe you could use a different style of writing, even make it colourful? What does your name mean? Why did your parents give you that name? Why did God change Abram and Sarai's names?
Did you know that Jesus was born into Abram's family? God used Abram to be the father of a great nation, the Israelites, and Jesus would come into the world through that nation. God would use Abram's family to bring salvation to the entire world! Abram had no idea at the time what an important job God called him to, but he trusted God and believed that God uses people He calls to fulfil His promises.
What promises could we make to God?
I promise to talk to you every day.
I promise to read my bible and learn more about you.
I promise to love my family and friends even when it is hard.
Come up with some of your own and write them down.
Why not share what you've been up to on the Treehouse Parents Facebook Group?
Oak Youth
The Wise and Foolish Builders. 
Year 7+
We will do most of the below on our Sunday night Zoom, apart from the "make" bit. This week we are reading the parable of the wise and foolish builders. Is it about being clever? Not entirely. It's about making "wise", or good, choices that help us live well (and Jesus has an opinion about what is a good choice!).
Read: Matthew 7:24-29 (aloud if possible, twice if you can!).
Watch: lego version of the story here
Talk: Have you heard this parable before? What are the 'words' that Jesus speaks of? Why would following what Jesus says be a good basis for our lives?
Make: Find a decent sized flat stone (you will be writing on it). Write this verse on it: 'Therefore everyone who hears these words of mine and puts them into practice is like a wise man who built his house on the rock.' Matthew 7:24 (NIV). Put it somewhere you'll see it often this week, and try to memorise the verse.
Jesus told this story to try and help us to understand that if we try and live by the standards. He set us, that this would be a firm base for our lives. Just like a wise builder builds his house on strong rocks to support his house, if we base our lives on Jesus, it will form a strong base for our lives.
God bless your week!
Katie and the Oak Youth team