Hi. We hope you enjoy catching up!
Welcome and thank you for joining us. If this is your first time at The Oak, hello, we hope you enjoy our time together today.
Our plan today is to start by worshiping together at 10.30am with one of our worship leaders leading us from their home (song words will be on-screen during the live stream). After that, there'll be a time of prayer and news, followed by a short talk.
There are materials on this page for our 0-3's (The Nest), Reception to Year 6 (Treehouse) and Year 7+ (Oak Youth) to help the whole family grow together. More songs and resources for these age groups are available here.
We understand that the changes to home schedules mean you might not be able to join us for the whole morning. With this in mind, this page will be available during the week enabling you to use the resources when you can get to them.
Happy Sunday, see you at 10.30am!
Family resources
You can view all of our resources by clicking here, including content from previous weeks, songs, videos and recommended books!
The Nest
God's Wonderful World Week 10
0-3's
This term in the Nest we are learning about the world around us to help us remember to be thankful for all the wonderful places God has created. This week we are looking at the Woodland!
Verse 'I will give thanks to You, Lord, with all my heart; I will tell of all Your wonderful deeds.' Psalm 9v1
Book Five Minute Bible Stories by Fiona Boon & Hayley Down (pages 71-91) (see link here). Tamsin, one of our fantastic Nest team, has recorded a video of this term's book including a Makaton signed story and song (see link here).
Songs Who's the king of the jungle - Creator God - If I were a butterfly - Praise the Lord - When I look (see the videos here) - Father God (to the tune of Old MacDonald, lyrics below, have a go at making up more verses with your child about other things you can find in the Woodland)
Father God made the world, E-I-E-I-O,
And in the Woodland He made a bird, E-I-E-I-O
With a tweet tweet here, and a tweet tweet there etc.
Activity Make collages with Woodland items such as leaves, seeds, flowers etc. If you are able to, you could go on a walk in a Woodland to collect these items and use the time to talk about all the special things that can be found there - we can thank God for the wonderful Woodland.
Either stick these items onto a piece of card with glue or tape. Or if you have sticky back plastic you can let your child stick the items onto a sheet of this. Once they are finished you can then add a second sheet of sticky back plastic to the other side to seal their creation (these look lovely hung up in a window so the light can shine through them). See example here which suggests using tape to attach the sticky back plastic to the table to help it stay still while your child creates their picture.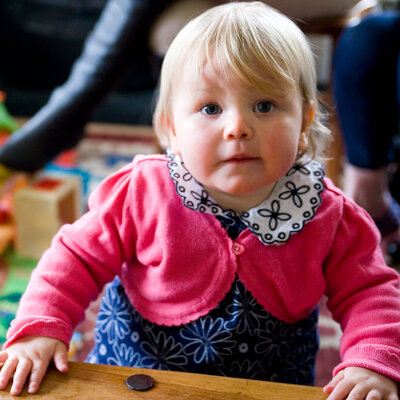 Treehouse
Explorers - Jesus heals the paralysed man
Preschool - Year 6
We're continuing to explore the miracles of Jesus. If you want to you can start today by packing your bags with the things you'll need for Treehouse.
This week you'll need :
The bible
A notepad and pen
A tablet or phone to watch a video on
A small blanket or towel
A doll or soft toy
Story
Read the story of the Healing paralysed man: Mark 2:1-12 and/or watch this video.
Game/Activity
In the story the paralysed man's friends carried him to Jesus. Using your towel or blanket work with another person in your family to carry a doll or a soft toy around the house/garden. Can you make an obstacle course to navigate around. Could you work out how to lower the blanket down from a height?
Worship
Check out our Family resources page or follow these links to our explorer worship songs.
Craft / Activities
You could have a go at making this craft if you enjoy cutting and colouring. Either print it out or if you don't have a printer have a go at drawing your own version.
The paralysed man's friends showed incredible kindness in this story. Jesus responded to their act of kindness and showed kindness to the paralysed man. How can we show kindness to other people at this time? Could you pick a few ideas from this list and act them out today or this week? Or how about you come up with your own ideas on how you could show kindness to others?
1. Donate unwanted toys: Have a look through your toys and decide which toys you no longer need. Other children might really enjoy playing with those toys. Do you know another younger child who might like them? Or could you give them away to charity?
2. Paint a picture for your friends. You could post it, or parents you could take a photo on your phone and send it to their parents.
3. Make a picture for our church family and share it on the church facebook page.
4. Ask your neighbours if their dog needs walking and take them for a walk if they need the help.
5. Smile at people: whilst out and about, smile at everyone you meet - it might just make someone's day a little less lonely.
6. Send a video message: record a video telling family members or friends how much you're missing them and send it to them. Or do something that will make them laugh, and send a video of that!
7. Pick up litter: go on a litter picking walk. Wear gloves or bring tongs to make sure you're not touching anything nasty! Put them in a black bin bag en route and enjoy thanks from your community!
8. Write something to encourage someone: It could be a letter, a poem or a song!
9. Spend some time praying for your friends and family. You could even ring someone and pray for them over the phone.
10. If you are back at school now, can you look for ways to be kind to anyone who seems worried or lonely.
Questions to ask:
Why do you think so many people came to listen to Jesus?
How do you think the man and his friends felt when they saw the crowd and there seemed to be no way to get to Jesus?
Why did the teachers of the law get angry with Jesus saying he could forgive the man's sins?
What does this story teach us about who Jesus is?
Why not share what you've been up to on the Treehouse Parents Facebook Group?