Hi. We hope you enjoy catching up!
Welcome and thank you for joining us. If this is your first time at The Oak, hello, we hope you enjoy our time together today.
Our plan today is to start by worshiping together with one of our worship leaders (song words will be on-screen). After that, there'll be a time of prayer and news, followed by a short talk.
There are materials on this page for our 0-3's (The Nest), Preschool to Year 6 (Treehouse) and Year 7+ (Oak Youth) to help the whole family grow together.
Happy Sunday, see you at 10.30am!
Family resources
You can view all of our resources by clicking here, including content from previous weeks, songs, videos and recommended books!
The Nest
Christmas Week 2
0-3's
We are currently learning about how God's son, Jesus, was born at Christmas.
Verse 'For God so loved the world that He gave His one and only Son.' John 3v16
Book Five Minute Bible Stories by Fiona Boon & Hayley Down (pages 21-39) (see link here). Feel free to use any book or children's Bible telling the story of Jesus' birth. We have also found some videos telling the Christmas story in 4 parts, this week it is the story of Jesus being born (see the video here).
Songs Jump for joy - Away in a manger - Oh what a special night - Oh what a glorious night - Go tell it on the mountain (see the videos here).
Activity Today we are going to think about how Mary and Joseph would have had to look after Jesus when he was a baby. Collect up any dolls/people toys/teddies you have and practice looking after them. You could give them a drink or food, wrap them up in blankets, give them a pretend bath etc.
As your child plays and looks after their babies you could retell the story, asking them what they can remember about it, which bits they liked best, what it might have been like having a baby in a stable and how they might have felt if they were Mary or Joseph.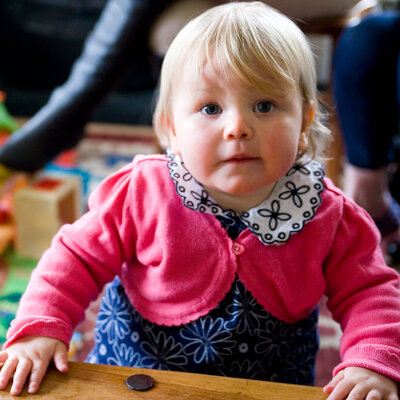 Treehouse
Messages - An Angel appears to Mary
Preschool - Year 6
Today we continue a new series - MESSAGES. Where we will learn about some messages that were given to God's people.
Each week will bring us closer to the birth of Jesus, and will slowly unravel the Christmas story.
This week we are going to hear a message from an angel to a very famous woman. - Mary.
Check out the video for the content and a game.
Let's read from the bible together …Luke 1::30-32 But the angel said to her, "Do not be afraid, Mary, you have found favour with God. You will be with child and give birth to a son, and you are to give him the name Jesus. He will be great and will be called the Son of the Most High.
This was a pretty incredible encounter. Mary was engaged to be married to Joseph, but they were not yet married. So, it was a shock to hear they would be having a baby! Joseph was even considering breaking up the engagement!
But Mary chose to trust God, knowing that the world may not understand.
And through her the Son of God would be born.
The rescuer … Jesus!
Worship:
Brighter - Get up and dancing as you worship to this song!
Trust - Mary trusted in God, listen to this song and try and imagine how she felt.
Good Good Father - Let's listen and remind ourselves how good our God is!
Activities:
1) Make a stained glass window with the tissue paper, put it somewhere in your house to remind you of the message Mary recieved.
2) Create Christmas tree decorations out of lolly pop sticks.
3) Using paper plates, create an angel to remind you of the story.
Have a wonderful week,
Treehouse Team
Why not share what you've been up to on the Treehouse Parents Facebook Group?
Oak Youth
A midnight fest - asking for bread at midnight
Year 7+
In today's passage, we find Jesus teaching about prayer. In Luke 11, Jesus shares about the importance of prayer, teaches the Lord's prayer & shares about being persistent in prayer. Persistence can be underrated & underappreciated in a culture that is increasingly seeking after instant gratification. Jesus shows a different way.
Watch: a short film
Q1. Did you learn anything new from watching the video? Q2. Have ever prayed about any of the questions that they had? Q3. Would they pray now? Q4. Would they be more likely to pray now?
Read: Luke 11:5-13
Think: Q1: What are your first impressions of the Bible passage? Q2: What do you think Jesus is trying to say?
Fun for all the family: Today's passage (Luke 11:5-13) involves someone wanting food at midnight, 'what food would be in your perfect midnight feast?'.
Step 1: Choose volunteers to play, explaining that the game will involve eating different foods – ensure the volunteers are not allergic to any of the foods.
Step 2: Once volunteers are blindfolded, reveal a selection of different foods.
Step 3: Volunteers take it in turns to eat foods and guess what they are.
Jesus told this parable to encourage people to be bold/persistent with their prayer requests & know they can always approach God.
Looking forward to seeing you on Sunday, God bless you!
Becks & the Oak Youth Team
P.S. Please bring a pen, paper & your bible to our zoom call 7-8:30pm on Sunday.