Hi. We hope you enjoy catching up!
Welcome and thank you for joining us. If this is your first time at The Oak, hello, we hope you enjoy our time together today.
Our plan today is to start by worshiping together at 10.30am with one of our worship leaders leading us from their home (song words will on-screen during the live stream). After that, there'll be a time of prayer and news, followed by a short talk.
There are materials on this page for our 0-3's (The Nest), Reception to Year 6 (Treehouse) and Year 7+ (Oak Youth) to help the whole family grow together. More songs and resources for these age groups are available here.
We understand that the changes to home schedules mean you might not be able to join us for the whole morning. With this in mind, this page will be available during the week enabling you to use the resources when you can get to them.
Happy Sunday, see you at 10.30am!
Family resources
You can view all of our resources by clicking here, including content from previous weeks, songs, videos and recommended books!
The Nest
God's Wonderful World Week 2
0-3's
This term in the Nest we are learning about the world around us to help us remember to be thankful for all the wonderful places God has created. This week we are looking at the Countryside!
Verse 'I will give thanks to You, Lord, with all my heart; I will tell of all Your wonderful deeds.' Psalm 9v1
Book Five Minute Bible Stories by Fiona Boon & Hayley Down (pages 71-91) (see link here). The story uses the lyrics of the song 'All things bright and beautiful', if you don't have a copy of the book then have a look at this video of the song (see the video here). Talk to your child about what they can see in the book/video and especially anything you might find in the Countryside.
Songs Who's the king of the jungle - Creator God - If I were a butterfly - Praise the Lord - When I look (see the videos here) - Father God (to the tune of Old MacDonald, lyrics below, have a go at making up more verses with your child about other things you can find in the Countryside)
Father God made the world, E-I-E-I-O,
And in the Countryside He made a river, E-I-E-I-O
With a splish splash here, and a splish splash there etc.
Activity 1 Create some handprint paintings of animals you'd find in the Countryside. If you search online for 'animal handprint paintings' followed by an animal name there are lots of examples of each. The cow, chicken and sheep are good ones to try. You can also make a sheep using fingerprints for the wool.
Instead of painting you could create the handprints by drawing around your child's hand and colouring it in to look like animals you'd find in the Countryside.
Activity 2 For something a little different you can use toy farm animals to make footprints and whole animal prints in some playdough. You could also make some prints beforehand and see if your child can match them to the animal.
As your child paints/plays remind them that God made the Countryside and the animals that live in it - we can thank God for the wonderful Countryside.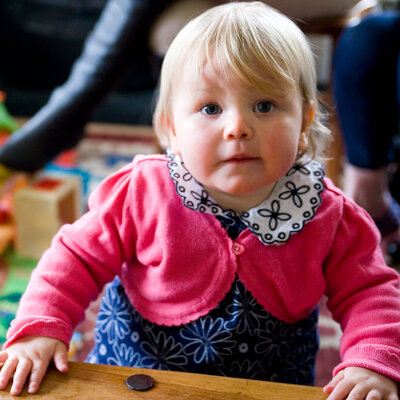 Treehouse
Explorer's - Jesus heals the nobleman's son
Preschool - Year 6
We're continuing our explorer theme this week. If you want you can start this week going on another 'mission' around your house to collect the things you need for today's treehouse. Try and find:
A Bible
An iPad, iPhone or tablet to allow you to watch the story
A notepad
Pens / Pencils
First Aid Kit/Box of plasters
Once your bag is packed, do a lap of your house and/or garden and end up ready to learn together.
Story
Use a map of your area (or google maps!) to find a town or landmark approx. 16 miles away. Talk about walking that distance. Discuss situations where you might have to walk that far (if you were lost and did not have a car or phone). In New Testament times people did not have cars to drive. A man in today's story walked that far. How long do you think it took him?
Read John 4:46-54
Or watch a video here
Worship
Choose from the resources page. Here are a couple of suggestions of songs already on there:
Create/Play
Lego: Can you create the scene where the nobleman comes all the way from his town to meet Jesus? Create two small towns on either side of a 'map'. Use Lego characters to act out the story.
Act out: Can you dress up and tell the story? Or use soft toys to act out the story?
Craft: (Provided you have plasters you can spare!) Can you create a plaster picture? Something like this but using the plasters to be characters from the story. Or use the plasters to make a 'Jesus Heals' poster like this. You could write on the poster the names of people you want Jesus to heal.
Questions to ask while you create/chat
What do you think it means that the man walked all that way to see Jesus?
Instead of going with the nobleman, what did Jesus say to him?
When the man arrived back home what did he find out about his son?
What do you think this story shows us about Jesus?
Is there anyone we know we could pray for to be healed?
Why not share what you've been up to on the Treehouse Parents Facebook Group?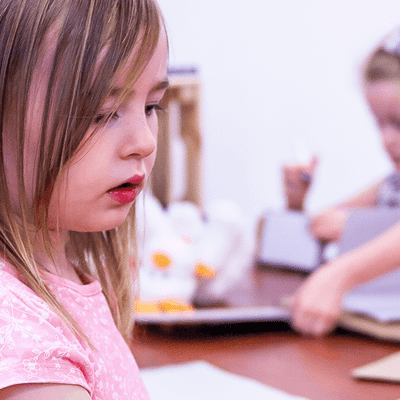 Oak Youth
God's Perspective
Year 7+
In the heady days of last month when we were allowed to roam free about the world, I was in London visiting my brother (and also spent a day with the Newday team preparing for this summers youth gathering that has now sadly been cancelled due to Covid-19). One evening my brother and I found ourselves near Tottenham Court Road stood next to a giant globe. I had a globe growing up and have always enjoyed looking at maps so I was intrigued by what I saw. However, something wasn't quite right? I knew it was our world but It took time to understand it. I was confused, questioning why Australia was above the equator? And then it began to dawn on me, that perhaps the world had been turned upside down? Perhaps England was now down under and when I walked around the globe to investigate, sure enough England was where you would normally expect to see Australia and vice versa.
We are about to enter our 6th week of lock down. It is a confusing time and we have many questions for this new world. Life as we know it has been turned upside down offering a whole new perspective by which to see life from. Jesus is the master of turning things upside down. Helping people to see things differently is His speciality. There are many times in the bible where Jesus helps the person He is talking to to see, think or act with or from a different perspective. The story of the woman at the well, Jesus dining with the Tax collector or Him washing the disciples feet, are all stories in the bible that show a kingdom and a God with a new perspective, a new way of understanding and being in the world.
Take a minute to read one of the stories mentioned above:
John 4 -the woman at the well
Luke 5:29 -Jesus eats with the tax collector
John 13:1-7 -Jesus washes the disciples feet https://www.youtube.com/watch?v=bv5ajWNrnt4
Now take a minute to ask yourself what did Jesus do differently in those stories? Will you allow His way to change yours? Can you see your day to day life and interactions with others in a new light and what will you do about it? In this Covid-19 lockdown, will you see the world through Jesus' eyes and bring His kingdom perspective to your families, your neighbours and your friends?
God's Blessing on you all,
Becks and the oak youth team
P.S. See you tonight on Zoom. You'll need your phone with bible app or a bible and some glasses (I.e. 3D, sun or a family members glasses).