Hi. We hope you enjoy catching up!
Welcome and thank you for joining us. If this is your first time at The Oak, hello, we hope you enjoy our time together today.
Our plan today is to start by worshiping together with one of our worship leaders (song words will be on-screen). After that, there'll be a time of prayer and news, followed by a short talk.
There are materials on this page for our 0-3's (The Nest), Preschool to Year 6 (Treehouse) and Year 7+ (Oak Youth) to help the whole family grow together.
Happy Sunday, see you at 10.30am!
News
Easter
Andy Kind will be joining us again to preach this Easter Sunday and we also hope to have a baptism! - Why not invite your friends?
We are also moving fuel to the evening of Good Friday, to give us an opportunity to reflect, take communion and pray together.
Staycation - SAVE THE DATE
We hope to have a Staycation later in the year on the 16th October. Please put the date in your diary!
7:7 Prayer
Join us at 7am each weekday on Zoom for 15mins of prayer reflection - praying for our cities, the nation and the nations. Click here for more information.
Ways to connect
Click here to see all our community WhatsApp and Facebook groups.
Family resources
You can view all of our resources by clicking here, including content from previous weeks, songs, videos and recommended books!
The Nest
Easter Week 3
0-3's
This week in the Nest we are looking at the story of what happened when Jesus died on the cross.
Verse 'He is not here; He has risen!' Luke 24v6
Book Five Minute Bible Stories by Fiona Boon & Hayley Down (pages 51-69) (see link here). If you don't have a copy of this book then have a look at these videos of the story (see the first video here, see the second video here).
Songs All through history - Great big God - Jump around - 123, Jesus is alive (see the videos here).
Activity Make stained glass crosses using sticky back plastic. Cut a cross outline from card and attach this to the sticky back plastic. Then cut up lots of bits of tissue paper which the children can stick onto the middle section of the cross. Once they have finished filling their cross you can cut around the outline and put them up on a window (see example here). If you don't have any sticky back plastic, you could cut out a card cross and let your child stick on paper pieces/colour it in/paint it. Talk about how Jesus died on a cross to pay the price for our sins/the wrong things we do.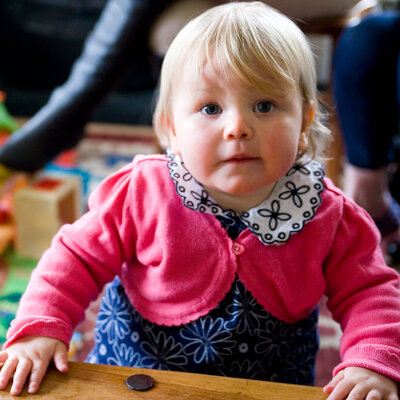 Treehouse
Footsteps to the Cross - Easter Sunday
Preschool - Year 6
We have come to the final session in this series. What a joy it has ben to learn together, to explore the steps to the cross and to focus our attention on Jesus during this season!
Check out the video to see what Craig has to say about Easter Sunday, to play a game and to check out the activities for this week.
Easter Sunday – a day filled with hope, excitement, amazement and joy! Because Jesus rose from the grave and defeated death! INCREDIBLE!
Songs:
Activities:
Can you make this colourful craft – He is Risen – using a paper plate, your hand print and a cross to put somewhere in your house this Easter?
Using the blue card you could make an Easter card for someone, either creating an open tomb with the split pin and brown card, or a He is Risen version with the coffee filter and a colourful sky.
Or how about trying a Salt Dough project, can you make this open tomb using salt dough, here is the link for more information. This could be a lovely idea to make an decorate during the Easter Break.
Next Week - There is no Treehouse Video
Instead ... Wait for it ...
Treehouse LIVE - Superhero Party
Easter Sunday (next Sunday), 9.45am - 10.15am, on Zoom
Dig out the superhero cape and mask and join us on Zoom for a praise party with games and loads of fun.
For those joining us, who have never been to the Oak before, you are so welcome to come and join us on the call and stay for the main service…
And if you want to connect with us here at the Oak Church, do email hello@theoakchurch.co.uk or Lucy@theoakchurch.co.uk – we would love to get to know you and keep sending you resources if it has been helpful for you as a family.
Why not share what you've been up to on the Treehouse Parents Facebook Group?
Oak Youth
Help, I need Somebody
Year 7+
The aim of this weeks session is to look at some of the Psalms of David and to take encouragement from the fact that when he needed help, he asked God for it and God helped him.

Read: Psalm 21:1-7, Psalm 86:1-7, 15, 17, Psalm 118

Read & Reflect:
It's amazing when you read through the Psalms how relevant they continue to be and how the Psalm writers come across as so ordinarily human. One minute they're really up beat, confident, saying how much they'll go on loving and trusting God, then in the next Psalm they're asking God for help because their strength has gone and they're on the brink of destruction. It's comforting to know that their faith was also stretched when they were under pressure.

In the Psalms included in this session David states his appreciation of all the help God has given him through his life. Even though he has been in perilous situations he doesn't dwell too much on the dangers he was in but interprets all these circumstances as occasions for praising God for His help. He uses this testimony as a way of encouraging others to praise God.

So often we wallow in our own misfortunes, don't acknowledge the help God gives us or ignore it altogether (see story quoted in Digging In 'But the Lord helped me) – very rarely do we see our misfortunes as opportunities to praise God.

David is also quick to point out that his victories over his enemies only come about because of God's help. How quick we are to tell others of our successes whilst leaving God out of the equation. So as you read these Psalms through in preparation to lead the session be challenged to be as thankful as David, as trusting as David, as willing to give the credit to God as David is and as willing to admit that you have to seek God for help.

When we see each other's honesty, this can encourage us to apply the same Biblical principles to our own lives. To ask for help from God is not a sign of weakness but a sign of a healthy, trusting, vibrant faith.

Pray: take some time to praise God for being the helper, for always being with us even when it's difficult and don't forget to ask God for help with what ever you need, He is listening.

See you soon,
Becks & the Oak Youth Team

P.S. why not watch the film 'Up' with your family this weekend? Here is the clip where Russel tries to help