Hi. We hope you enjoy catching up!
Welcome and thank you for joining us. If this is your first time at The Oak, hello, we hope you enjoy our time together today.
Our plan today is to start by worshiping together with one of our worship leaders (song words will be on-screen). After that, there'll be a time of prayer and news, followed by a short talk.
There are materials on this page for our 0-3's (The Nest), Preschool to Year 6 (Treehouse) and Year 7+ (Oak Youth) to help the whole family grow together.
Happy Sunday, see you at 10.30am!
Family resources
You can view all of our resources by clicking here, including content from previous weeks, songs, videos and recommended books!
The Nest
Christmas Week 3
0-3's
We are currently learning about how God's son, Jesus, was born at Christmas.
Verse 'For God so loved the world that He gave His one and only Son.' John 3v16
Book Five Minute Bible Stories by Fiona Boon & Hayley Down (pages 21-39) (see link here). Feel free to use any book or children's Bible telling the story of Jesus' birth. We have also found some videos telling the Christmas story in 4 parts, this week it is the story of Jesus and the Shepherds (see the video here).
Songs Jump for joy - Away in a manger - Oh what a special night - Oh what a glorious night - Go tell it on the mountain (see the videos here).
Activity This week we are going to think about the shepherds in the story. Firstly, act out the story by dressing your child as an angel or a shepherd (this could be as simple as a tea towel on their head). Read the story aloud and help them to act out their character.
You could then do one or more of the following activities to help remind your child of the story.
Shepherds and angel picture (see example here). Draw, paint or stick shapes onto a sheet of paper to make a shepherd and an angel. Then stick on some cotton wool to make the sheep.
Watercolour crayon sheep picture (see example here). Using white and black crayons draw some sheep onto a piece of card, pressing hard and colouring them in. Then using watercolour paints, paint the whole page in whatever colours you like. The crayon will resist the paint so the sheep will show through.
Make a pom pom sheep, this is a little more complicated but a fun one to do if you have some wool already (see video instructions here).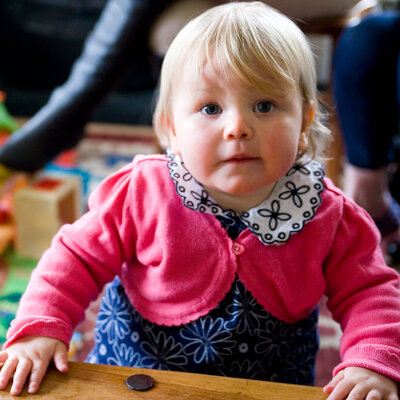 Treehouse
Messages - Angels and Shepherds
Preschool - Year 6
We are continuing with our series - MESSAGES. Where we are learning about the messages that were given to some of God's people, Today is a really important one! The announcement of the birth of Jesus!
Check out the video for the content and games.
Games explained:
Game number 1: Gathering Sheep balloons – In your packs you have some white balloons, I want you to get them out, blow them up and draw silly sheep faces on. Have fun setting this up as a family. Get a broom, a stick or some form of object to 'herd' the sheep into one place in the room. Put music on and people watching can blow the sheep balloons to make them move around – making it harder for the shepherd.
Game number 2: Hide and Sheep! Ok so here is how it works … choose a shepherd in your family, then the rest of you turn into sheep and HIDE! The Shepherd has to find you!
Our sesion today is about a powerful message from a heavenly host of angels, announcing the birth of Jesus. What a glorious night for those ordinary shepherds.
Worship:
Why not have some christmas carols on in the background while you are doing your crafts today?
Oh What a Glorious Night actions
While Shepherds Watches their Flocks by night
Activities
1) Using cupcake covers, lolly pop sticks and pipe cleaners, create a group of shepherds to remind you of the message the Angels gave to them.
2) In your packs you will have a cut-out sheep, place that on top of some card, then dap paint around it to make a night time sky. Peel off the sheep and see what it reveals.
We hope you have a fantastic week.
Why not share what you've been up to on the Treehouse Parents Facebook Group?
Oak Youth
The Lost Coin
Year 7+
This week we're looking at another parable, the story of the lost coin. You might guess what happens in it already, but we want to know what the point is that Jesus is making.
READ: Luke 15:1-10 (the story is in verses 8-10)
ACT: Find 10 coins or cut out 10 circle coins from paper, and find a small figure toy or again cut out a simple figure. Make a reenactment of the story!
THINK: What would you be extra happy to find if you lost it? God cares about us more than that.
MAKE Number 1: A spot the difference! Find a bit of a room, a set of shelves or an area with lots of things, and take a photo. Move some items (make a note of these) and take another photo to make a spot the difference picture. Share it on our Youth Zoom this evening or challenge a family member/friend to find the differences! Why are we doing this? Because God thinks you are valuable enough to keep searching to the very end.
MAKE Number 2: Draw a picture (stick figure or more detailed) of you and three others. Put lots of stars/hearts/dollar signs around these figures to show how valuable they are to God.
LISTEN:Think about what "leaves the 99 means (hint, it's to do with the other story in Luke 15:1-10). Use this as time to sing along, or sit quietly and think about the words. Listen to it again and use it as prayer time (talk in your head, write things on some paper).
***
Much love
Katie and the Oak Youth Team