Hi. We hope you enjoy catching up!
Welcome and thank you for joining us. If this is your first time at The Oak, hello, we hope you enjoy our time together today.
Our plan today is to start by worshiping together at 10.30am with one of our worship leaders leading us from their home (song words will on-screen during the live stream). After that, there'll be a time of prayer and news, followed by a short talk.
There are materials on this page for our 0-3's (The Nest), Reception to Year 6 (Treehouse) and Year 7+ (Oak Youth) to help the whole family grow together. More songs and resources for these age groups are available here.
We understand that the changes to home schedules mean you might not be able to join us for the whole morning. With this in mind, this page will be available during the week enabling you to use the resources when you can get to them.
Happy Sunday, see you at 10.30am!
News
Fuel
Fuel is a monthly prayer and worship evening - you'd be more than welcome to join us as we seek, thank and worship God. We'll be joining together online using Zoom. You can join by clicking here. Or the ID is 635 824 789 and the password is 391411.
Alpha
Alpha, a six week online course, creates a space to have a conversation about faith, life and God. If you're interested or would like to sign up, please email us.
Ways to connect
Click here to see all our community WhatsApp and Facebook groups.
Family resources
You can view all of our resources by clicking here, including content from previous weeks, songs, videos and recommended books!
The Nest
God's Wonderful World Week 3
0-3's
This term in the Nest we are learning about the world around us to help us remember to be thankful for all the wonderful places God has created. This week we are looking at the Desert!
Verse 'I will give thanks to You, Lord, with all my heart; I will tell of all Your wonderful deeds.' Psalm 9v1
Book Five Minute Bible Stories by Fiona Boon & Hayley Down (pages 71-91) (see link here). The story uses the lyrics of the song 'All things bright and beautiful', if you don't have a copy of the book then have a look at this video of the song (see the video here). Talk to your child about what they can see in the book/video and especially anything you might find in the Desert.
Songs Who's the king of the jungle - Creator God - If I were a butterfly - Praise the Lord - When I look (see the videos here) - Father God (to the tune of Old MacDonald, lyrics below, have a go at making up more verses with your child about other things you can find in the Desert)
Father God made the world, E-I-E-I-O,
And in the
Desert
He made it hot, E-I-E-I-O
With a *wipe hand across forehead and say 'phew' like it's hot* here, and a *wipe hand across forehead and say 'phew' like it's hot* there etc.
Activity Using whatever resources you have available, create a 'Desert' for your child to explore. If you have some sand already, then add some Desert animals, rocks etc to explore the Desert with your child. If you don't have any sand then there are a couple of ways to make your own sand below.
As you play remind your child that God made the Desert and all the sand - we can thank God for the wonderful Desert.
Make some moon sand using the ratio of ½ cup flour (any type) to 2 tbsp oil. You can also add food colouring if you'd like to create some fun colours.
Create cereal sand by blending/grinding up some cereal and adding some bicarbonate of soda to it in the ratio of ¼ cup cereal to 1 cup bicarb. Then add water in small quantities and mix continuously to avoid the bicarb dissolving. The mixture needs to be crumbly and still look quite dry, but when squeezed in your hand it should hold together.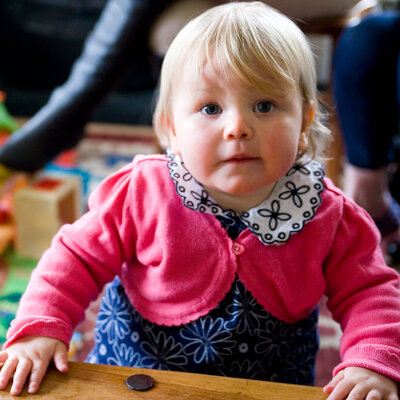 Treehouse
Explorers – The great haul of fish
Preschool - Year 6
We're continuing our explorer theme this week. As usual, these are just some tools to help you teach your children about Jesus; use these as works best for you and your family, and please do feedback if there are other resources for Sunday that would be useful to have at this time.
Today's story centres around Jesus and the miraculous haul of fish. I've been really struck that this story encourages us to trust Jesus in all parts of our lives – whether that's things we're good at (in Simon Peter's case, catching fish) or things that would normally be impossible (like 'catching men').
I grew up very clear that Jesus had died for my sins and risen again, but it always felt unclear what he had to do with my life now. This is a great opportunity to engage with our children and talk about how he is Lord of all our lives, from our everyday work and play, to the way we share the good news.
There's some craft ideas here, a couple of different ways of talking about the story, some questions to ask; but perhaps you would want to retell the story with drama, or over lunch, or while out for a walk, or while watching nature documentaries about sea life, or some completely different way!
If you want you can start this week going on another 'mission' around your house to collect the things you need for today's Treehouse. Try and find:
A Bible
An iPad, iPhone or tablet to allow you to watch the story
A notepad
Pens / Pencils
Card / paper plates / lolly sticks
Old socks
Once your bag is packed, do a lap of your house and/or garden and end up ready to learn together.
Story
Ask your child about some things that they're good at. Ask them about what things they find difficult.
Read Luke 5:1-11. There's also a really good video that retells the story here.
Worship
Choose from the resources page. Here are a couple of suggestions of songs already on there:
Create / Play
Spend some time with your children creating fish with card and paint and other odds and ends; I had some fun this week with Jude creating hand-print fish, paper plate fish, and the ugliest sock fish imaginable.
Play 'Catch the fish'; stand in a circle and pass the 'fish' (ball / soft toy / ugliest sock fish imaginable) to each other. If someone drops it, they have to count down from 10 and then shout 'catch the fish' – whoever is holding the fish at the end of the countdown is out!
Questions to ask while you create/chat
How long were Simon and his friends fishing?
Why did they try again? What happened?
What do you think Jesus meant when he said that from now on Simon would 'fish for people'?
Are there things you find hard to do?
Are there times where you think God has helped you with something?
What can we talk to Jesus about and ask for help with today?
Why not share what you've been up to on the Treehouse Parents Facebook Group?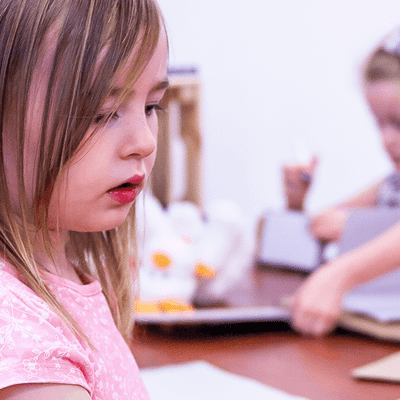 Oak Youth
A kingdom perspective
Year 7+
'Seek first the Kingdom of God and all these things will be added to you.' Mt 6:33
What is your mind fixed on? What are you thinking about? Perhaps you are thinking about what's for tea or stressing about what you will wear today or worrying about when you will be going back to school? Or maybe something else?
Read
Take a minute to read Matthew 6:25-34 on your bible app. It talks about not worrying about day-to-day life stuff but instead choosing a different perspective of seeking or putting God first. Don't allow yourself to get tangled up in worry. Don't allow lockdown life to distract you from choosing a Kingdom perspective.
Here are two short clips about Matthew 6 – clip one and clip two.
It may feel easier said than done to seek God first, especially when you might feel anxious about day to day things, but why not give Jesus a chance? He is our help in times of need. Ask Him to help you as you step out in faith; letting go of worry and trusting Him to look after you and to provide for your needs.
Prayer
Lord, help us seek you first and not ourselves. Help us build your Kingdom not our own. Help us not to be distracted, worried or consumed by day-to-day things and trust you to provide what we need. Amen.
Worship
You might like to take some time to meditate on seeking first the kingdom of God using this song 'I will offer up my life' by Matt Redman.
Action
Practicing the Kingdom perspective
What will you do to build Gods Kingdom today instead of your own?
See you on Zoom at 7:30pm tonight. We'll be talking about practical ways we can build His Kingdom.
So much love to you all, keep seeking Him.
Becks and the Oak Youth team