Hi, we'll be starting at 10:30am.
Welcome and thank you for joining us. If this is your first time at The Oak, hello, we hope you enjoy our time together today.
Our plan today is to start by worshiping together with one of our worship leaders (song words will be on-screen). After that, there'll be a time of prayer and news, followed by a short talk.
There are materials on this page for our 0-3's (The Nest), Preschool to Year 6 (Treehouse) and Year 7+ (Oak Youth) to help the whole family grow together.
Happy Sunday, see you at 10.30am!
Click here to join us for coffee on Zoom after the live stream finishes, roughly 11:45am.
Meeting ID: 202 316 414, Password: 925787
News this week
Fuel
Fuel is a monthly prayer and worship evening - you'd be more than welcome to join us as we seek, thank and worship God. We'll be joining together online using Zoom this evening from 7:30pm. You can join by clicking here. Or the ID is 635 824 789 and the password is 391411.
Update on our plans for the coming months
We have posted a blog with an update of our plans in this season - if you haven't already taken a read, we'd encourage you to do so.
Interested in a conversation about faith?
Alpha creates a space to have a conversation about faith, life and God over a six-week online course. If you're interested or would like to sign up, please email us.
Ways to connect
Click here to see all our community WhatsApp and Facebook groups.
Family resources for this Sunday
You can view all of our resources by clicking here, including content from previous weeks, songs, videos and recommended books!
The Nest
Parables Week 2
0-3's
Parables Week 2
We are currently learning about some of the stories that Jesus told. We can read about these in the Bible and they each show us how much God loves us and how we can be more like Him.
Verse 'I have loved you with an everlasting love.' Jeremiah 31v3
Book The story this week is 'The Ten Silver Coins' from Stories Jesus Told by Nick Butterworth and Mick Inkpen (see link here). If you don't have a copy of this book then have a look at this video of the story (see the video here) or have a look in your Bible at Luke 15v8-10.
Songs God's love is big - Guess what, God loves you - When I look - The wise man built his house (see the videos here).
Activity Coin rubbing. Put some coins underneath a piece of paper and using crayons rub over the coins to create an image of them on the paper. You could try to do ten coins like in the story or even draw a purse on the paper and put nine inside it and one outside to represent the lost coin.
Another way to do this activity is to use a sheet of tin foil with coins underneath. Your child can then do a rubbing with just their fingers to show the coins details through the foil.
As you do either or both of these coin rubbings remind your child that Jesus says 'We are like the woman's silver coins, God wants every single one of us'.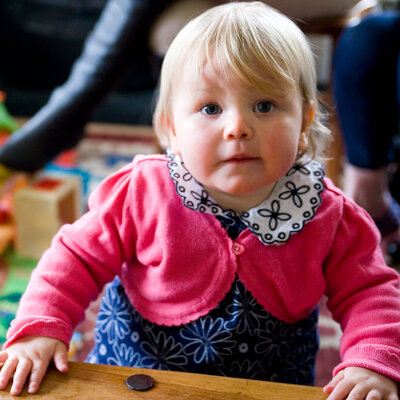 Treehouse

Preschool - Year 6
Oak Youth
Mary and Martha
Year 7+
Mary and Martha
What does a Christian life look like? Does God want us to spend all our time reading the bible and worshipping Him? Or does God want us to be busy, doing lots of things to help others? Is our mind so full of what we and our friends are planning, and our list of homework and chores, that we don't have space to think about God? What is the Kingdom Perspective on this – should we be a Mary or a Martha?
Read
Luke 10:38-42
Mary chose listening to the teachings of Jesus over helping her sister prepare food. Jesus responded that Mary was right because only one thing is needed, "one thing" apparently meaning listening to Jesus. This goes in line with words by Jesus in Matthew 4:1-4: Then Jesus was led up by the Spirit into the wilderness to be tempted by the devil. And after fasting forty days and forty nights, he was hungry. And the tempter came and said to him, "If you are the Son of God, command these stones to become loaves of bread." But he answered, "It is written, "'Man shall not live by bread alone, but by every word that comes from the mouth of God.'"
Martha represents the anxious life associated with chasing after money, work and recognition in this world. Luke doubles her name (Martha, Martha) and uses alliteration to draw attention to her anxious behaviour, and "distress" in Greek can be translated as either "worry" or "distract".
To simplify, these verses are frequently interpreted as spiritual values being more important than material business, such as preparation of food. However, even in the earliest church of Acts (Acts 6:1-6), followers of Jesus had jobs to do, to bring in money to support the needy, and in distributing food and other things amongst the followers.
So what is Jesus trying to say? He is telling us that the best way to follow Him is not to just work hard or spend time on what we think are good things to do, (Even if we are good at that. I know I am and will rush off with what I think is a great idea, which then goes wrong, instead of pausing to chat to Jesus first!)
Instead Jesus wants us to accept that it is more important for us to know that He loves us just as we are, even if we're not able to do anything for others (doesn't God love those with physical disability just as much as the able bodied?). To hear God telling us how He loves us we need to spend time with Jesus (reading the bible, praying, worshipping, listening).
During this time he will expand our hearts and minds to include those things that he knows he made us to do, and gives us the confidence and love to do a great job.
Even Jesus spent time alone with His father in order to regain energy and focus on his mission (Matthew 14:13)
Video
This is a great, and very relaxing explanation of how we can apply Jesus' lessons on whether to choose busy time, or time with Him.
Song
Seek Ye First the Kingdom of God
Prayer
A version of the 23rd Psalm written by a Japanese woman:
The Lord is my Pace Setter, I shall not rush,
He makes me stop and rest for quiet intervals,
He provides me with images of stillness, which restore my serenity.
He leads me in ways of efficiency, through calmness of mind; and his guidance is peace. Even though I have a great many things to accomplish each day,
I will not fret, for his presence is here.
His timelessness, his all-importance will keep me in balance.
He prepares refreshment and renewal in the midst of my activity,
By anointing my head with his oils of tranquillity, my cup of joyous energy overflows. Surely harmony and effectiveness shall be the fruit of my hours,
For I shall walk in the pace of my Lord, and dwell in his house for ever.