Hi. We hope you enjoy catching up!
Welcome and thank you for joining us. If this is your first time at The Oak, hello, we hope you enjoy our time together today.
Our plan today is to start by worshiping together at 10.30am with one of our worship leaders leading us from their home (song words will be on-screen during the live stream). After that, there'll be a time of prayer and news, followed by a short talk.
There are materials on this page for our 0-3's (The Nest), Reception to Year 6 (Treehouse) and Year 7+ (Oak Youth) to help the whole family grow together. More songs and resources for these age groups are available here.
We understand that the changes to home schedules mean you might not be able to join us for the whole morning. With this in mind, this page will be available during the week enabling you to use the resources when you can get to them.
Happy Sunday, see you at 10.30am!
News
Fuel
Fuel is a monthly prayer and worship evening - you'd be more than welcome to join us as we seek, thank and worship God. We'll be joining together online using Zoom. You can join by clicking here. Or the ID is 635 824 789 and the password is 391411.
Interested in a conversation about faith?
Alpha creates a space to have a conversation about faith, life and God over a six-week online course. If you're interested or would like to sign up, please email us.
Ways to connect
Click here to see all our community WhatsApp and Facebook groups.
Family resources
You can view all of our resources by clicking here, including content from previous weeks, songs, videos and recommended books!
The Nest
God's Wonderful World Week 8
0-3's
This term in the Nest we are learning about the world around us to help us remember to be thankful for all the wonderful places God has created. This week we are looking at the Arctic!
Verse 'I will give thanks to You, Lord, with all my heart; I will tell of all Your wonderful deeds.' Psalm 9v1
Book Five Minute Bible Stories by Fiona Boon & Hayley Down (pages 71-91) (see link here). Tamsin, one of our fantastic Nest team, has recorded a video of this term's book including a Makaton signed story and song (see link here).
Songs Who's the king of the jungle - Creator God - If I were a butterfly - Praise the Lord - When I look (see the videos here) - Father God (to the tune of Old MacDonald, lyrics below, have a go at making up more verses with your child about other things you can find in the Arctic)
Father God made the world, E-I-E-I-O,
And in the Arctic He made it cold, E-I-E-I-O
With a brr brr here, and a brr brr there etc.
Activity To help your child learn about the ice in the Arctic create some frozen objects for them to explore. Either make ice cube pom poms by putting a pom pom (or any other small object which can get wet) in each section of an ice cube tray, add water and freeze. Or you could put some slightly bigger objects (toy animals work well for this) in a bowl or plastic box, add water and freeze. Once frozen pop the ice out of the tray or bowl and let your child try to 'free' the objects using a metal spoon and a small bowl of warm water.
As you play, talk to your child about the fact there is lots of ice in the Arctic and many things can get frozen in it (although probably not pom poms!) - we can thank God for the wonderful Arctic.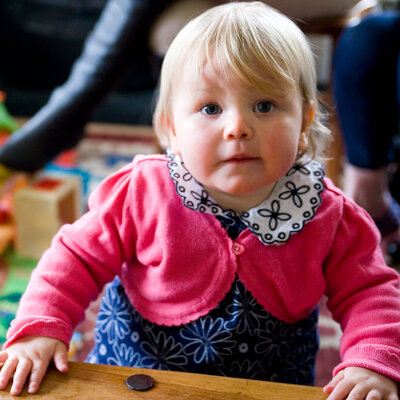 Treehouse
Treehouse 7th June - Jesus raises someone from the dead.
Preschool - Year 6
This week we'll be continuing our series with our little explorers and learning more about the compassion and care of Jesus.
Today's story tells us how Jesus was compelled with love and compassion to help a woman when he met a crowd on the way into the town of Nain, and the biggest surprise from the story for me is that nobody even asked him, it seems nobody even knew who he was. How many times have we been in situations where we could have helped, maybe even should have helped, but nobody knew we could help so we didn't.
On his way into Nain, Jesus passed a crowd of mourners carrying out a body on a stretcher to be buried. This was the only son of a widow from the town. Given the status of women in the time, a widow was always going to struggle, and her son would have been a great help to her as the man of the house. There was, however, a large crowd with her so undoubtedly she had some friends around her, Jesus went over to her and said 'Don't cry.' Now imagine you are on your way to your family members funeral and a stranger walks over and says 'Don't cry', I'm sure I'm not the only one who wouldn't be mightily impressed. (but this was Jesus, not just some stranger)
As Jesus showed through his ministry, he had power and dominion over the physical as well as the spiritual and he chose that day to bring this son back from the dead, all because he felt compassion towards the mother in our story, and probably the son too.
In these challenging times whilst the virus numbers are on the decline there is still a collective grief that our country is feeling, and if your family haven't, felt it personally I'm sure you know someone who has. God wants all of us to know, and shows us in this story, he has lived that, has felt that and has compassion for us through it, and it's important that we can use stories like this to help our children understand who God is in the midst of such calamity.
For Treehouse today, we want you to help your kids to understand that :
1/ God feels for us
2/ He is here for us
3/ He has a plan
So get your little explorers to pack a bag, you're going to need :
A bible,
A tablet (not a stone one, its for youtube)
A notepad
Pens
A family photo (one to cut up)
Card
Newspapers
Once you've got your bag packed, lets go on our adventure into today's story.
Start with the story.
Luke 7: 11-18 or watch this video.
Worship
Check out the Family resources page for more of the songs your children love, but why not try this one this sunday.
Create
Here you can make a jigsaw puzzle from a family photo, why not get a family photo and cut it up into pieces, then help your child put it back together again. How did it look when it was all apart? How does it make you feel when you take a piece away? This is how God feels when we his children, are far from him too.
Now's your chance to make a sign for someone else to see that Jesus loves them too, why not use your newspaper and card to create some 'GOOD NEWS SIGNS'. Something you can give to someone or show in your window, just how much Jesus loves the people who see it when they are out and about.
Questions
What do you think the crowd thought when they saw this all unfold? How do you think the mother felt after this?
For the older kids (or if you're kids are able) why not talk about the story, it's been a difficult few months and losing someone is always going to be hard. God fills us with love and compassion when we ask him to so we can help those around us. When Jesus helped this woman turn her tears of sadness into tears of joy it changed her life completely. Pray for those you know who are sad, our broken world is still not far enough away that God isn't here. Is there anyone your kids know that they'd like to pray for?
Reflect
WIth schools starting up again, work places and offices opening, and people emerging from their insular bubbles over the last few months, what can we all do together to share the love of Jesus as he's shown in this story? Can we pray for people? Can we give them something? Can we be there? If you are thinking of someone today then contact them, help your kids contact them but make sure you are spreading the love of God as he has shown us in stories like this one.
TOP TIP FOR THIS WEEK - for all the family
You set goals right? Climb that tree, only eat half the bag of skittles, fill in that report by 10am, something like that. Why not set goals for who you are going to contact, who you're going to pray for, who you are going to love. Try these three as a start ;
1/ Today God I am going to love ________________________
2/ Today God I am going to pray for _________________________
3/ Today God I am going to message __________________________
Do that everyday and see just how much of God's love you can spread, and trust me, he has a lot to spare so ask him for some more when you get tired.
Why not share what you've been up to on the Treehouse Parents Facebook Group?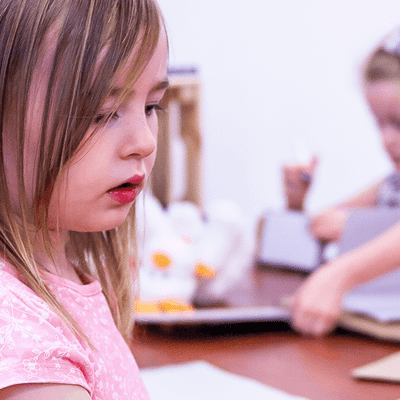 Oak Youth
A Kingdom Perspective – tax collectors and prostitutes
Year 7+
We are going to look at how the perspective of Jesus about who is "good" is different from our perspective
Read Matthew 21:28-32
Jesus specialised in telling stories (parables) which were interesting, but difficult to understand. Here, Jesus explains what he means to the Temple leaders, and they find it so shocking, they want to arrest Jesus to shut him up.
Jesus was in the Temple (the big Jewish church in Jerusalem) and was teaching anyone who came to listen to him. The people in charge in the temple, who thought they were God's favourites (the Pharisees, the elders, the chief priests) were also listening. Jesus told them about a man asking his 2 sons to help him in a vineyard -
First son said "No" – but later he changed his mind (repented) and went to help. He sounded "bad" to his father, but his actions were "good"
Second son said "Yes sir" – but he never got up or helped. He sounded "good" to his father, but his actions were "bad"
Do you ever find yourself thinking you couldn't be friends with someone because of their accent, or the words they use? Or think that you don't want to sit or walk near them because of their clothes, or their smell? You wouldn't be the first. We all judge the people around us based on experiences we have had and the way we have been brought up. But listening to God means we can have our opinion of the people around us changed.
Jesus then explained his story. He likened tax collectors and prostitutes to the first son, who seem "bad" from the outside, but some of whom had listened to their father (God) speaking through John the Baptist, changed their ways because they believed what he said, and would follow Jesus into heaven first.
But he likened the Temple leaders to the second son, who speak and look "good". But whose actions are "bad", because even though they listened, they didn't believe, repent and follow Jesus.
So even though the world might tell you someone e.g. a prostitute, is "bad" because of what they have done and how they look, ask God for his perspective. You might be shocked by who he tells you is his follower.
Video – The tax collector and the Pharisee
Songs – No matter what
Questions
Compare a time when you have done something you know is wrong (e.g. you have said something mean to a friend), to a time when you haven't done anything wrong but someone in charge says you have (e.g. a teacher gives you detention for something you didn't do). How would you feel if the friend said they forgave you? How would you feel if the teacher said they forgave you after you had done detention? Why would it feel different? How is this like a prostitute versus a Pharisee repenting to God?