Hi. We hope you enjoy catching up!
Welcome and thank you for joining us. If this is your first time at The Oak, hello, we hope you enjoy our time together today.
Our plan today is to start by worshiping together with one of our worship leaders (song words will be on-screen). After that, there'll be a time of prayer and reflection during which we'll have 1 minute silence. We'll then share some news which will be followed by a short talk.
There are materials on this page for our 0-3's (The Nest), Preschool to Year 6 (Treehouse) and Year 7+ (Oak Youth) to help the whole family grow together.
Happy Sunday, see you at 10.30am!
News
Community Groups
As we go into our first week of all our new Community Groups meeting we'll be starting a series together looking at our vision and values and how they can be outworked in this season. This first week we'll be looking together at how We are a spirit filled people who enjoy life as family. If you aren't in a Community Group or want to find out more, please click here.
Ways to connect
Click here to see all our community WhatsApp and Facebook groups.
Family resources
You can view all of our resources by clicking here, including content from previous weeks, songs, videos and recommended books!
The Nest
Noah's Ark Week 5
0-3's
This week we are going to be learning about the rainbow in the sky and God's promises.
Verse 'Noah did everything just as God commanded him.' Genesis 6v22
Book Noah's Ark by Lucy Cousins (see link here). If you don't have a copy of this book (or any other Noah's Ark story book) then have a look at this video of the story (see the video here).
Songs The animals went in two by two - Who built the ark - All through history - Deep, deep, deep - Praise the Lord (see the videos here).
Activity 1 Play a colours pairs game - hide one set of colour cards around the room and put the second set in the middle. Ask your child to find the hidden cards and match them with their pairs. Talk about all the colours of the rainbow and how God put a rainbow in the sky to remind us of His promises.
Activity 2 Make pasta rainbow mobiles using the following instructions (see link here) to remind us of God's promises. You will need to prep the pasta before, you can colour it more simply than tutorial shows by putting pasta in a food bag with a blob of poster paint. Then shake it around to cover the pasta fully. Put the pasta out on sheets of greaseproof paper to dry. This is quite a complex craft but very effective when completed. If you would like to make it simpler, you could use some coloured ribbons/strips of coloured paper to stick to the bottom of the plate instead of the pasta strings. Another option would be to make a rainbow mosaic by sticking lots of different coloured bits of paper/stickers onto a piece of card or half a paper plate.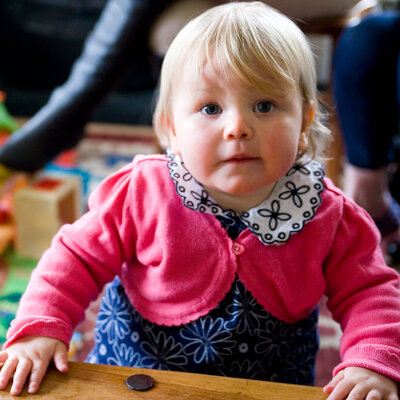 Treehouse
4 points - I Need to Decide to Live for God
Preschool - Year 6
Check out the video for this week's content and the final TEAM CHALLENGE - The Yes or No game!
I need to decide to live for God
The fourth point of the 4 points series is I need to decide to live for God, we each have to make the decision for ourselves if Jesus is who he says he is, and did what he says he did. We have to decide if we believe what the bible says about Jesus. We have to decide if we believe that he really did die and rise again? That's what the question mark means, I have to decide to live for God.
Take lots of time to keep pausing the video during this session to allow children space to talk about what they think. Perhaps you could make a den and have a chat, or go for a walk and discuss what the 4 points mean. How are your children feeling about each point? what questions do they have?
Read 2 Corinthians 5:17 Therefore, if anyone is in Christ, the new creation has come. The old has gone, the new is here!
Worship
Activities - Get the resources from week 4's pack.
1) Using the 4 points playing cards, play snap or pairs. Use this game as a way to help lead into discussion.
2) Bracelet making – Sit together and make bracelets and chat about this series. Explore your thinking and have discussion about if you choose to live for God.
3) Chalk - Use the chalk to go outside and write the four points. Can you write a message to God?
Why not share what you've been up to on the Treehouse Parents Facebook Group?
Oak Youth
Using Your Gifts For God
Year 7+
Please bring a pencil/pen and a sheet of paper, and a bible to our zoom call 7-8.30pm on Sunday.
This week we are reading the parable of the talents (a unit of money in Jesus' time or a natural skill). Jesus is speaking about how we are all different, we all have some gifts and skills, and find other things difficult. But Jesus takes his disciples further – who gave you these talents? And why?
Read: Matthew 25:14-30. Jesus was speaking just to his disciples, and we get a better idea of what the parable is about by noticing the subject of the verses before (25:1-13) and after (25:31-46)
Watch: A film of this parable.
Talk: Whose property are the talents at the beginning and end of the parable? What do the actions of the Master make you think about his personality?
What resources or abilities have been given to you, do you think? How are you using them?
If you struggle to think of any right now, pray with God and ask God to show you the gifts and resources that God has given you.
Make: If you have a spare picture frame, or a notebook, decorate a piece of paper to go in/onto it with space in the middle to write our memory verse on check out this example
God bless your week!
Rachel and the Oak Youth team