Hi. We hope you enjoy catching up!
Welcome and thank you for joining us. If this is your first time at The Oak, hello, we hope you enjoy our time together today.
Our plan today is to start by worshiping together at 10.30am with one of our worship leaders leading us from their home (song words will on-screen during the live stream). After that, there'll be a time of prayer and news, followed by a short talk.
There are materials on this page for our 0-3's (The Nest), Reception to Year 6 (Treehouse) and Year 7+ (Oak Youth) to help the whole family grow together. More songs and resources for these age groups are available here.
We understand that the changes to home schedules mean you might not be able to join us for the whole morning. With this in mind, this page will be available during the week enabling you to use the resources when you can get to them.
Happy Sunday, see you at 10.30am!
News
7:7 Prayer
We launched our 7:7 Prayer Facebook page at the start of this season as a way to help facilitate prayer and serve one another in this season.We've also introduced an option of joining together on Zoom at 7am each weekday (Mon-Fri) for ten minutes. Join by clicking here - see you at 7am!
Special Offering
We are currently taking two special Offerings including a Care Fund specifically aimed at bringing relief during the coronavirus epidemic. For more information about these offerings and for information about how to give, please click here.
Ways to connect
Click here to see all our community WhatsApp and Facebook groups.
Family resources
You can view all of our resources by clicking here, including content from previous weeks, songs, videos and recommended books!
The Nest
God's Wonderful World Week 1
0-3's
This term in the Nest we are learning about the world around us to help us remember to be thankful for all the wonderful places God has created. This week we are looking at the Countryside!
Verse 'I will give thanks to You, Lord, with all my heart; I will tell of all Your wonderful deeds.' Psalm 9v1
Book Five Minute Bible Stories by Fiona Boon & Hayley Down (pages 71-91) (see link here). The story uses the lyrics of the song 'All things bright and beautiful', if you don't have a copy of the book then have a look at this video of the song (see the video here). Talk to your child about what they can see in the book/video and especially anything you might find in the Countryside.
Songs Who's the king of the jungle - Creator God - If I were a butterfly - Praise the Lord - When I look (see the videos here) - Father God (to the tune of Old MacDonald, lyrics below, have a go at making up more verses with your child about other things you can find in the Countryside)
Father God made the world, E-I-E-I-O,
And in the Countryside He made a river, E-I-E-I-O
With a splish splash here, and a splish splash there etc.
Activity Using whatever resources you have available, create a 'Countryside' for your child to explore, some ideas are below. As you play remind your child that God made the Countryside and the animals that live in it - we can thank God for the wonderful Countryside.
Fill a baking tray with various cereals (weetabix hay bales, shredded wheat straw etc) to create some fields and add some toy farm animals
If you have a garden you could take some toy animals outside and play with them in the grass or mud or collect some grass, mud, plants etc into a baking tray and bring them inside to play with.
Create some fields and hills out of playdough
Build a farm out of duplo/lego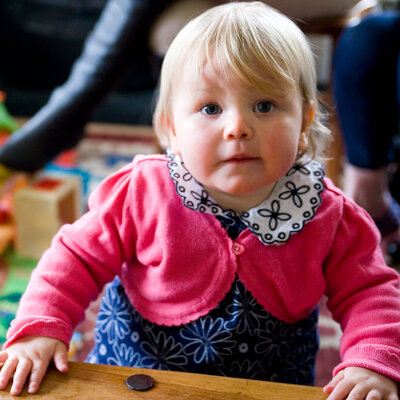 Treehouse
Explorers - Water into wine
Preschool - Year 6
We are starting a new theme this week. We are explorers discovering Jesus' miracles. At the start of the session, you could get your children to pack a bag with the things they will need to explore today's story.
Suggestions of things you could collect:
A Bible
An iPad, iPhone or tablet to allow you to watch the story
A notepad
Pens / Pencils
Materials you need for the craft activity below
Once your bag is packed, do a lap of your house and/or garden and end up ready to learn together.
Illustration
Weddings are like big parties. Set up a small party in your house for your children, but make sure something they would like runs out (e.g. sweets, crisps or chocolate) before they get it. Ask them how this made them feel about the party, are they still enjoying it?
If you have red food colouring, you can turn water into wine! Put a few drops into a glass or cup in advance, then pour in some water from a jug or another glass.
Worship
Or get your kids to choose their favourites from the treehouse resources page
Story
Read John 2:1-12 together or watch the story here
Craft
If you have paper plates and split pins (or you can improvise) you can create water into wine artwork.
Colour in one plate half blue (for water) and half red for (wine). On the other plate, draw and colour in a wine jug and cut out a window in the bottom half of the jug. Connect the two plates together with a split pin and then you can turn water into wine by rotating the bottom plate.
You could make jelly together and pour into wine glasses to enjoy later whilst discussing the story and the questions below
You could make a wedding/party scene out of lego / duplo.
Questions to discuss, you could do these as you work through the craft or the illustration.
Have you ever been to a wedding or a big party? What was it like?
How would you have felt if you were at a wedding or big party and the food or drink ran out?
How do you think the servants would have felt when Jesus told them to fill the jars with water?
How do you think the servants felt when they realised that the water Jesus had them fill the jars with had turned to wine?
Why did Jesus do miracles?
In this time of distancing, we can't always do or have the things we like? Can you think of any things God has given you? Or, is there anything you would like to ask God for?
Why not share what you've been up to on the Treehouse Parents Facebook Group?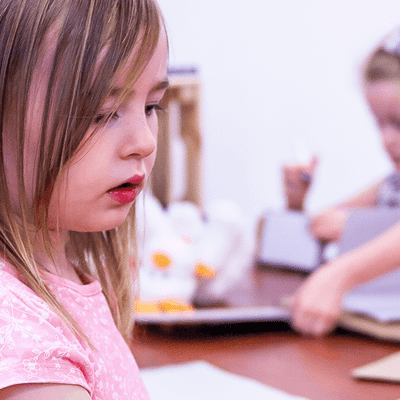 Oak Youth
Help in hard times (of lockdown)
Year 7+
Challenges can become bigger when we come up against them more often, especially at this time of Lockdown. That annoying habit one of your family has? Your patience waiting for dinner? Dealing with a brother or sister's pranks without it getting to you?
Some of you have to deal with things that others don't have to deal with and vice versa (if you don't know what that means, look it up, it's a useful phrase!). We're going to read a bit of the bible that talks about hard things happening. In fact it was written by David who had just been pretending to be mad so that people wouldn't kill him. Yet David doesn't dwell on the bad stuff but on the good stuff - he's choosing to look at a bigger picture and praise God for that.
You will need:
A pen/pens (as many colours as you fancy)
Paper
A bible (or the internet to look up bible)
On your paper, divide it into four.
Write "HOW TO..." in the middle.
Write one title in each square:
...have happiness
...honour God
...have God as our help
...random notes and prayers
Each section has questions below, write your notes in each section.
Look up Psalm 34 verses 8-22.
Which bible version, you say? If you have a bible at home or on an app that's fine. For something a bit easier to understand than most, try the "Good News Translation" or the "Good News Youth Bible" (the newer ones in the church youth room are that).
Read the above bit of bible.
Fun fact: this poem is an acrostic poem in Hebrew - the start of each verse spells out the Hebrew alphabet which it was originally written in (not in English).
How to...
...have happiness (verses 8-10)
1) It says that if we want to be happy, we should "h___" and "o____ the Lord" - fill the gaps.
2) Think of three things in your life where you have to follow instructions to get a good result (e.g. doing a fitness training programme could be one)
...honour God (verses 11-14)
3) Think of a time where you might be tempted to deliberately say (or have said) something hurtful, untrue or annoying.
4) How did you and others feel after? (Don't worry, we'll get to a positive bit next...)
...have God as our help (verses 15-22)
Verse 18 says "the Lord is near to those who are discouraged".
5) Think of a time when just having someone with you helped you feel better when you have been upset
Verse 19 says "good people suffer many troubles, but the Lord saves them from them all". Adults who lives their lives with faith in God still find this hard to explain when faced with some truly awful situations, and will often talk about Jesus "walking with them" through it, rather than the actual painful thing going away.
6) Will God stop all the bad things? (Extra: what can we expect of God in hard times?)
7) In hard situations what emotions/mental strength might people pray for God to give them?
8) Back to verse 14, which says "strive for peace with all your heart".
Personal perspective: We can ask God for His peace, and find peace in what other verses of the bible say (another session worth of stuff there! Matthew 6:26, John 14:27 and more).
Practical action: This could mean counting to ten before speaking, saying you need a moment out of the room, or something else.
What can you do to help "seek peace" in difficult situations this week? Note them down. If you feel able to, you can talk to someone about this. It might be an important conversation!
Prayer
If you are ready to, ask God to give you and your family His help this week in really tough situations (if your family are happier, you might be too, it's also good simply to care about others!).
God bless you all,
Katie and the Oak Youth Team