Hi. We hope you enjoy catching up!
Welcome and thank you for joining us. If this is your first time at The Oak, hello, we hope you enjoy our time together today. We usually gather at our building but in these extraordinary times, we're gathering here online.
Our plan today is to start by worshiping together at 10.30am with one of our worship leaders leading us from their home (song words will on-screen during the live stream). After that, there'll be a time of prayer and news, followed by a short talk with some questions available in our Blog for you to look at on your own, in Life Group or as Oak Communities in the week ahead.
There are materials on this page for our 0-3's (The Nest), Reception to Year 6 (Treehouse) and Year 7+ (Oak Youth) to help the whole family grow together. More songs and resources for these age groups are available here.
We understand that the changes to home schedules mean you might not be able to join us for the whole morning. With this in mind, this page will be available during the week enabling you to use the resources when you can get to them.
Happy Sunday, see you at 10.30am!
News
7:7 Prayer
Last week we launched our 7:7 Prayer Facebook page as a way to help facilitate prayer and serve one another in this season. From this Monday (30th April) we'll also have an option of joining together on Zoom at 7am each weekday (Mon-Fri) for ten minutes to start our day in prayer together. If you need help understanding Zoom, click here.
Join by clicking here or by calling 0131 460 1196 and use meeting ID: 349 493 771 - see you at 7am!
Special Offering
We are currently taking two special Offerings including a Care Fund specifically aimed at bringing relief during the coronavirus epidemic. For more information about these offerings and for information about how to give, please click here.
Ways to connect
Click here to see all our community WhatsApp and Facebook groups.
Family resources
You can view all of our resources by clicking here, including content from previous weeks, songs, videos and recommended books!
The Nest
Easter Week 2
0-3's
This week in the Nest we are looking at the story of what happened during the last supper.
Verse 'He is not here; He has risen!' Luke 24v6
Book Five Minute Bible Stories by Fiona Boon & Hayley Down (pages 51-69) (see link here)
Songs All through history - Great big God - Jump around - 123, Jesus is alive (see the videos here)
Activity 1 Have a little picnic with your family using some bread and red juice. Give thanks for the food at the beginning. Talk about how Jesus did this with his friends and said they should do it to help them remember him. Ask your child what they would like to thank God for or ask them to join in saying thank you to God for the food and that Jesus is our friend.
Activity 2 After the picnic have a bowl of water and towel ready for your child to come and have you wash their feet (or hands if they don't want to do feet). Talk about how Jesus washed his friends' feet to show how He loved His friends and wanted to bless, serve and look after them. He also was doing it to show how loving Jesus means He washes away our sins/the wrong things we do. Although it's a hard concept for young children to understand it is always good to tell our children that Jesus loves them.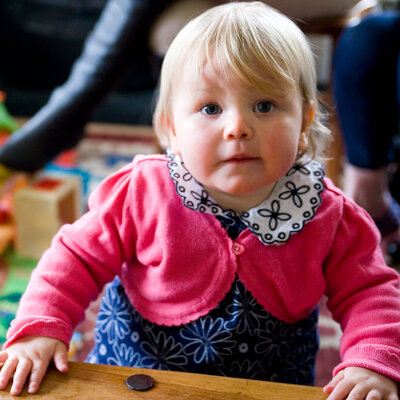 Treehouse
What can we learn from Nipper?
Preschool - Year 6
Now more than ever we need to understand that Jesus is the good shepherd.
A shepherd guides, leads and cares for his flock. Every day the shepherd would lead his flock out to pasture and make sure they are looked after properly including fighting for them, protecting them and finding them when they are lost.
With the country in a very interesting position we are being shepherded by men, with motives, intentions and goals which are impossible to be in everyone's best interest, but we have a good shepherd who we can trust to protect us and lead us through wherever we are and make sure we make it home safe to him in heaven in the end, all we have to do is listen.
Have you ever seen the logo for HMV or wondered why it was called HMV? It all came because of a little dog called Nipper, from a painting called 'His masters voice'. The story goes that the dog belonged to the artist's brother and when the artist's brother died, the dog was actually inherited by the artist (Francis Barraud) along with a phonograph and recordings of his brothers voice. When he would play the recordings of his brother the dog would listen intently to the phonograph and so the artist decided to put it to canvas.
What can we learn from Nipper? That our master has a voice, we are able to hear him, and that he wants to speak to us.
In John 10:11
Jesus talked about being this shepherd, and dying for his flock (most shepherds would run a mile if it meant actually dying for their sheep). Jesus's ministry started out with the Jewish people as his flock but thankfully in John 10:16, Jesus starts talking about the 'non-jews' or 'gentiles', which means we all get to be part of Jesus' flock and be lead by him.
Worship
We've all been enjoying 'Shine' and this week why not try this one 'As the world shakes' by Hillsong kids. Actions can be found on this video if you're feeling adventurous.
Story
Our story today is about Jesus being the good shepherd, if you'd like a video to watch with your kids then check out 'Douglas Talks' here
Activity
Have you got some balloons or balls? & a sweeping brush or mop?
Can you herd your sheep (the balls & balloons) with your staff (mop or brush) to protect them and guide them to pasture?
How do you think God does this with us?
Can you make a sheep pen? Maybe to herd your sheep (balloons and balls) into?
Questions
These questions are aimed at the treehouse juniors but should help you ask your children questions around our story today.
What did Jesus do that proves he is a good shepherd & loves us?
How do you feel knowing Jesus is our shepherd?
What's the best thing about being in Jesus' flock?
When we place Jesus as our shepherd, we can trust him to lead us through difficult times and know he has what's best for us in mind.

Now is a great time to lead by example and 'Trust in the LORD with all your heart and lean not on your own understanding' Proverbs 3:5
Why not share what you've been up to on the Treehouse Parents Facebook Group?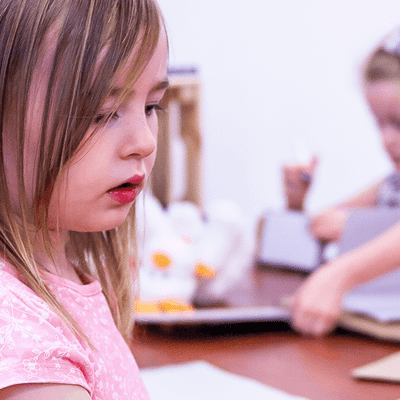 Oak Youth
Tools that enable us to read the bible
Year 7+
This week is our final week of learning about the tools that enable us to read the bible for ourselves. My continued hope is that you will use these tools to help you understand and know God personally.
Which Apps did you upload last week to help you on your journey of knowing God more? Why not use them to help with today's session?
The Bible teaches us wonderful tools that help us to grow a personal relationship with Jesus but the greatest gift is God himself in Spirit form. It's great to know we are not alone, the Holy Spirit is our Helper, a very present help in time of need.
Look up the following verses on your new bible app or in your Bible and discuss them with a sibling or other family member.
John 14:26-27 - the Holy Spirit will teach you
Romans 10:9 - Confess and believe
Mark 6:31 - quiet place together with Jesus for rest
Matt 14:23 - separate place to pray
Proverbs 3:4-5 - trust in Him and He will Direct you.
Confessing and believing, resting, praying and trusting are all tools that we can use to help us know God more. You will see from the bible (John 14) that Jesus left God Himself in Holy Spirit form for you.
Why not find a quiet place/time today and ask the Holy Spirit to live in you (or allow Him to take up more space in you if you are already a believer) and ask Him to teach you who he is as you read your bible. The bible is not just a book, it is the very word of God breathing life into you by the holy Spirit.
Watch this link on How to become a Christian. If you're already a Christian why not watch it anyway, it's a great refresh: https://youtu.be/44DUULoHI6U
Prayer: Jesus I invite you in to my life (again), I repent and believe in you. Please make your home in me. Thank you that you are my friend and that you love me. Thank you for all the tools that you have given me to get to know you. Amen.
God Bless you wonderful lot.
Becks and the Oak Youth Team