Hi. We hope you enjoy catching up!
Welcome and thank you for joining us. If this is your first time at The Oak, hello, we hope you enjoy our time together today. We usually gather at our building but in these extraordinary times, we're gathering here online.
Our plan today is to start by worshiping together at 10.30am with one of our worship leaders leading us from their home (song words will on-screen during the live stream). After that, there'll be a time of prayer and news, followed by a short talk with some questions available in our Blog for you to look at on your own, in Life Group or as Oak Communities in the week ahead.
There are materials on this page for our 0-3's (The Nest), Reception to Year 6 (Treehouse) and Year 7+ (Oak Youth) to help the whole family grow together. More songs and resources for these age groups are available here.
We understand that the changes to home schedules mean you might not be able to join us for the whole morning. With this in mind, this page will be available during the week enabling you to use the resources when you can get to them.
Happy Sunday, see you at 10.30am!
News
Fuel
We gather together for prayer and worship the first Sunday of every month. While we can't meet in person, we'll still be gathering, but online online using Zoom instead. You can join by clicking here. For this month only we'll be starting slightly earlier at 7pm to allow us to finish by 8pm for those who want to watch The Queen's broadcast.
7:7 Prayer
We launched our 7:7 Prayer Facebook page at the start of this season as a way to help facilitate prayer and serve one another in this season.We've also introduced an option of joining together on Zoom at 7am each weekday (Mon-Fri) for ten minutes. Join by clicking here - see you at 7am!
Special Offering
We are currently taking two special Offerings including a Care Fund specifically aimed at bringing relief during the coronavirus epidemic. For more information about these offerings and for information about how to give, please click here.
Ways to connect
Click here to see all our community WhatsApp and Facebook groups.
Family resources
You can view all of our resources by clicking here, including content from previous weeks, songs, videos and recommended books!
The Nest
Easter Week 3
0-3's
This week in the Nest we are looking at the story of what happened when Jesus died on the cross.
Verse 'He is not here; He has risen!' Luke 24v6
Book Five Minute Bible Stories by Fiona Boon & Hayley Down (pages 51-69) (see link here)
Songs All through history - Great big God - Jump around - 123, Jesus is alive (see the videos here)
Activity Make stained glass crosses using sticky back plastic. Cut a cross outline from card and attach this to the sticky back plastic. Then cut up lots of bits of tissue paper which the children can stick onto the middle section of the cross. Once they have finished filling their cross you can cut around the outline and put them up on a window (see example here). Talk about how Jesus died on a cross to pay the price for our sins/the wrong things we do.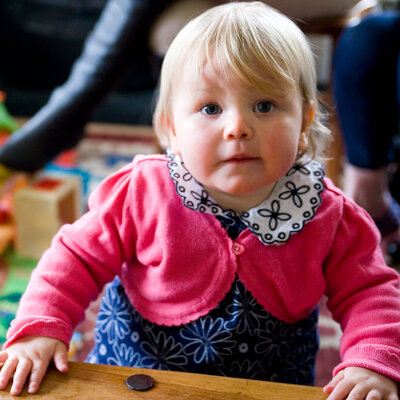 Treehouse
Forgiveness in Jesus
Preschool - Year 6
This time of enormous difficulty and challenge is coming just as we prepare ourselves for Easter. This is when we can remind one another that at the heart of the Good News of Jesus is hope, no matter what the situation; hope for ourselves, and our children, and our world. That hope comes out of the darkest of places; the death of Jesus on the cross. But out of this awful moment comes the forgiveness of sins, the offer of being made right with God, the defeat of evil, and eternal life.
Teaching this to our children is not easy! But it's through this that our children will learn just how precious they are to God; how they can be forgiven and have a living relationship with him; what God is doing to fix the world.
Some suggestions for sharing this with our children:
- Use these resources in the best way for you and your child. You know your child and what is helpful for them and what might be upsetting or distracting; use this material (and any Treehouse material!) in the way that is going to bless them the
most.
- Don't be afraid to be open about the cross and what it means, in an age- appropriate way. Children have deep questions and deep feelings and deep thoughts. They need to know, just like all of us, that Jesus died for them because
he loves them, and that they can be forgiven. Don't be afraid to get into this; you'll be amazed at what your children understand, and what you learn from them as well.
- It's okay to not know the answers. It's also okay to tell your child that you don't know the answers!
- God wants our children to know him, and he wants to use us as parents (and grandparents, and aunts, and uncles, and friends…) to make the introductions. That's amazing. It means when we speak to God and ask for help to do this, he
will be there to help us.
Worship
We're introducing (or reintroducing) some Hillsong Kids songs for this Easter series.
We had a go at As the World Shakes last week, and for this week have a look at Take it All. Extra points for doing the actions with your children! (Treehouse is where I get my Sunday morning workout.)
Story
The full Bible story can be found in Mark 15:21-41. The Jesus Storybook Bible, if you have it, also retells the story in a really thought provoking way, in the chapter The sun stops shining. Here's a video that may help you retell the story from The Gospel Project.
Activity
Draw a cross, or ask your child to draw a cross, and stick it to a wall – write 'Jesus'above it, large as you like. Invite your child to write down – or help them write down – some of the wrong things
that they do on post it notes. Then place these on the cross, reminding them that their sins are taken by Jesus. Offer to pray with them, and share with them how much God loves them. Doing this activity alongside your children could be a really powerful moment of seeking God's forgiveness together – and receiving it together.
Questions
These questions are aimed at the treehouse juniors (Years 3-6) but the hope for Treehouse is to start conversations with all our children.
- Why did Jesus die?
- What does it mean for us, that Jesus has taken away our sins? Why is this good
news?
- Was Jesus' death the end of the story?

John 3:16 – For God so loved the world, that he gave his one and only Son, that whoever believes in him shall not perish but have eternal life.
Why not share what you've been up to on the Treehouse Parents Facebook Group?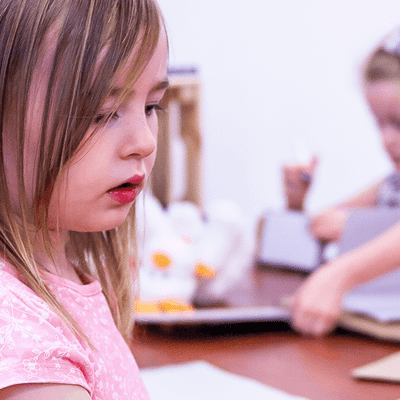 Oak Youth
Lament
Year 7+
In the lead up to Easter, as Christians we spend time lamenting, considering the great cost God took in sending His son to die.

Watch this 5 minute clip of The Passion of Christ (Warning: it's graphic and gruesome - Speak to an adult first).

Then spend some quiet time lamenting and asking God for forgiveness for when you have held on to the sin and pain in your life when it wasn't yours to keep but His. He died so we could live without fear and burden.

Come to me all who are weary and I will give you rest.

Use the Lord's Prayer if that's helpful:
Our Father who is in heaven
Holy is your name
Your kingdom come, your will be done on earth as it is in heaven
Give us today our daily bread and forgive us our sins as we forgive those who sin against us, lead us not into temptation but deliver us from evil
For yours is the kingdom, forever and ever
Amen

See you on zoom chat this evening!
Becks and the Oak Youth Team