A few words in response to the killing of George Floyd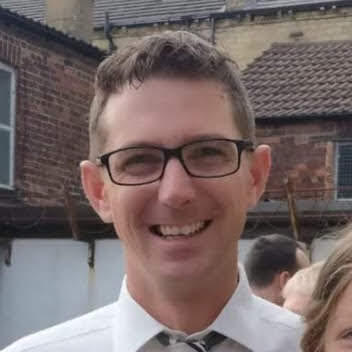 Posted by Chris Mason on 2nd June 2020
The death of George Floyd reminds us of the depth of systemic racism and injustice in our world today.
His brutal murder at the hands of a police officer in Minneapolis, Minnesota, was, horrifically, one of many where Georges final words, "I can't breathe", are repeated in the lives of many in our world, in our nation, in our city and on our street. Watching the video of our local shop owner having his door smashed in and objects thrown at him reminds me that this isn't a distant issue but a very present one.
I live in a city that is beautifully diverse but one that, like so many cities in our country, was founded on the pain and suffering, death and destruction of the barbaric inhumanity of slavery. I live with the privileges of the colour of my skin while my black, Asian and ethnic minority friends live with the oppression that this privilege costs them.
Our nation, like the US, has an evil at its heart that is ripping it apart. Racism, in all its forms, separates one human from another. It's evil, it's wrong, it's unjust and it must be recognised and rooted out wherever it exists, even in the shadows of our own hearts.
Many friends have made wonderful suggestions about what to do and what not to do in response to racism. I am thankful for leaders like Matt Hatch, Tope Koleoso, and PJ Smyth, and writers like Ben Lyndsey and Reno Eddo-lodge.
Their experience and advice help us to respond with wisdom.
Acknowledge that systemic racism, white privilege and injustice in one of THE issues of our generation. We have grown up watching the headlines but we have the responsibility to both acknowledge and do something about it. It may be the issue of our generation, but it doesn't have to be THE issue of the next.
Live in the joy of God's creation of all human beings as equal. As a Christian, I believe that God creates all of humanity as equal. That 'In Christ', we are one people. That the diversity of our world illustrates the beauty of God's creation.
Learn, grow and build multi-ethnic friendships. One of the greatest ways of learning from others is to be with others. In order to understand the issues surrounding race, build friendships with people from different backgrounds to your own.
Don't fixate on side issues. Looting and police officer trolling are very real issues, but they are side issues to the real issue of racism. Many of our police officers work hard and genuinely care for our communities – thank you. Many shop owners, in the US, but also here, experience loss when people get angry at what is going on around them and begin to steal – looting is illegal and wrong. But focusing on it as the issue glosses over the real issue that provoked the looting.
Don't underestimate the uneven playing field. Understanding the gross inequalities that exist in our culture helps us to know what needs addressing. When we think things are equal, we miss the reality of what needs to be done. We all have a responsibility to respond now and seek to rectify the inequalities in our society.
Lastly, respond with love, with sensitivity, with action and with prayer. Love rather than hate. Be sensitive rather than presumptive. Act rather than sit on the sidelines. And pray. Seek God for a breakthrough in our nation and the nations and in our hearts.
Other blogs...