A Privilage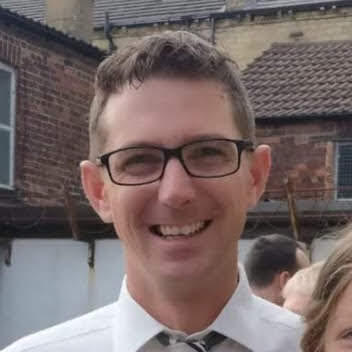 Posted by Chris Mason on 5th February 2016
When we started The Oak we started with a vision to build communities that were rooted in God and serving the world; to be a people that were figuring out what it meant to grow in love for each other, for God and for the nations of the world.
We asked David Devenish, leader of the Catalyst Network of Churches, how we, as a new fledgling church plant could connect, serve and love churches in the nations and he said "go where you have friendship"
Almost twelve years ago I first met Bill (I'm not using his real name for his safety), the leader of a church in East Ukraine, and we have been building a friendship and working together in ministry and mission ever since. We, as The Oak, have connected with churches overseen by Bill over the past five years, receiving him at the oak last summer and have been supporting his and the church's ministry financially over the past eighteen months during a very trialling time.
I have had the privilege of serving the leaders of many churches in Ukraine over the past week, working with Bill and his team at three days of prayer, training and encouragement in a safe town in central Ukraine. I've seen first hand the tenderness and compassion of God through these leaders. Many of them have seen things no human heart should have to see and have known God's presence in the midst of it. I have learnt more about loving God through difficulties by worshipping Him with these leaders over the last week than I have for a while; broken men and women leaning into God because nothing else is sure and steadfast, nothing else holds firm, nothing else matters.
But out of ashes of a war that has, and still is costing many lives; salvation, healing and church planting is happening. The resolution to be the kingdom of God in the midst of darkness is incredible and humbling.
One man said to me that, after seeing many of those he loved and were in his church flee or perish, he would stay in his town even if there was only one left, because he has been called to love. That same man had seen the Holy Spirit redirect bullets, being fired at him directly, changing their direction and being protected whilst soldiers continued to shoot. His testimony of sharing faith with men at war and seeing lives changed was breathtaking. Praying for him and many others was emotional, heart wrenching but full of the spirit and full of faith. Shouting, declaring and bringing scripture we laid hands on leaders sending many back to the place God has called them to minister ­to circumstances many of us only see in movies and many of us will never see.
It has been a privilege to be here. I will remember this trip for the rest of my life, and will probably be drawn to tears time and time again remembering men and women loving God and serving him in ways that cannot be described.
Please pray for the church here. There are wars ravaging our world in places we have never heard of. And in the middle...the church is ministering, serving, being killed but still loving.
Other blogs...