Catalyst Festival 2021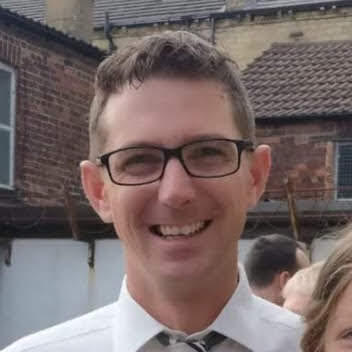 Posted by Chris Mason on 21st May 2021
On Friday 28th to Sunday 30th May, we'll be joining with our wider church family, Catalyst, for an online festival. There are lots to get involved with - main sessions, kids, youth, arts!
Firstly, check out the Catalyst website for up-to-date details on the meetings and links.
Secondly, sign up to get all the details straight to your inbox including kids and youth resources! Click here to do that.

As a church family we will be joining together, at our building, inside and out. This will start at the later time of 11am, and then we'll split into indoors for the main talk with the kids session in the marquee. Bring a picnic blanket and a picnic and make a morning of it!
Please book into the conference online here and also book in to come to The Oak premises on Sunday here.
Full details of the kids and youth sessions plus the Friday, Saturday and Sunday evening sessions are available when you sign up to the festival.
There will be a Zoom Webinar for the Together Gatherings (main meetings) showing the meeting with the option for live translation in a number of languages, including Russian and Turkish (more to be confirmed). They will last for around 90 minutes each.
Note: On Sunday 30th May, The Catalyst meetings will replace our usual Treehouse resources and 10.30am live stream Sunday Gathering. Please book into the conference to receive the Catalyst Kids Resources and links to the Together Meetings...or join us at The Oak at 11am.

Global Prayer Room
From 9pm on Friday to 7pm on Sunday (pausing during Together Meetings), there'll be a non-stop, 24-hour global prayer room that anyone can join at any time, led by individuals, groups and churches from across the nations.
Each hour will have a different focus (published in advance in the coming weeks), giving opportunities to hear from, share with and pray alongside our Catalyst family around the world – including sessions in a variety of languages. This will be hosted via Zoom with the details on how to join emailed out to delegates in the week of the Festival. Our Hub is leading the prayer room on Saturday morning 10-11am.

Kids & Youth
The Catalyst Kids and Youth Teams have been hard at work putting together a number of fantastic ways for children and young people to get involved across and beyond the Festival weekend.

For kids, there will be two 20 minute online sessions for ages 2-4 which can be accessed whenever, and a 45 minute online session for ages 5-11 which we'll play during our Sunday 30th gathering. Alongside this will be resources to use across the weekend – a Treasure Hunt Prayer Walk that parents and guardians can tailor to their local area, and a Passport To The Nations to help kids connect with what God is doing around the world. Catalyst Kids will also be releasing Parenting For Faith; a collection of short videos designed to help equip parents, guardians and carers in how to disciple kids so that they can thrive in following Jesus.

Catalyst Youth will be running three live meetings via Youtube, at the same time as the Together Meetings from 7pm on Friday, Saturday and Sunday nights, as well as a live Instagram Devotional and set of Youtube Seminars at 11am on Saturday and Sunday mornings.

Other Ways to Connect
Catalyst Sputnik: Faith & Arts network will be running a number of features, including an online gallery and evening with creatives showcasing their work.
Offering
As part of the Festival, we'd like to invite you to join us in partnering financially together with the wider church family. While most of our wider Catalyst activity happens through our local churches and our hubs, there are still some things that we do better coming together as a whole movement. This year we'd love to play our part in helping to raise £150,000 towards Catalyst's ongoing vision of supporting those most impacted by the virus, training the next generation, releasing church planting and helping to carve out new apostolic teams in developing nations.
You can see the vision video here which will be shared during the Festival, but we'd love to invite you to prepare for that offering and partner with us in our continuing adventure together.
Other blogs...