How can I help…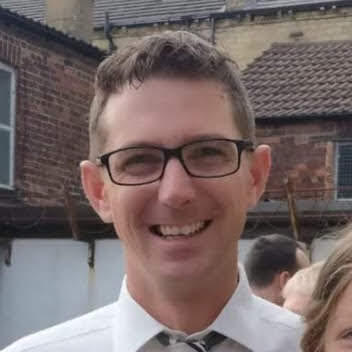 Posted by Chris Mason on 28th July 2015
We are almost one month through the refit of the new Oak Church building on Bradford Road.
It's been a month of demolition and the removal of over forty cubic yards of rubble and waste. Close on a ton of steel and a full lorry load of timber has been put in place with thousands of screws and nails, and three and a half entire pallets of plasterboard (around 300 boards) have been carried in to be skimmed in the coming weeks. The building has new security, damp proofing, electrics and plumbing, and a lift shaft ready for the lift. New rooms, ceilings, door casings and fire alarms. Trees, shrubs and hedges have been cut back and new drainage has been put in on the west side of the building. New signage, new wood chipped beds and over 40m of new block paving drainage. Not to mention the entire reboarding of the upstairs 150 year old ornate plastered ceiling.
As they say in the trade, 1st fix is done ­ meaning timber, steel, pipes and cables are in, the structural work is completed.
It has been a crazily busy month.
Thank you for all your prayers, encouragement and hard work. It feels like the whole church have been involved in so many ways, thank you.
So what next?
Over the next month most of the building will be re­boarded and re­plastered and the 2nd fix will begin (lighting, toilets, sinks, skirting boards, doors, etc). This leaves a mountain for us to do.
There are three main ways you can get involved in the next month:
1. Praying.
Please pray for safety, finance and grace. Safety for everyone who comes in to visit, volunteer or work. Finance to see the project completed (we are doing a £1/4m commercial refit by God's grace and generosity for £100k!). Particularly for those who are considering supplying materials such as lights and carpets for very little money­, please pray God's blessing on those who are giving so freely. And that everyone who comes to the Church would get a sense of God's peace and grace and that many will come to know God over the coming years.
2. Volunteering.
Cleaning, clearing, weeding, painting, tea making, cake bringing, insulating and a million other things. There are so many things to do and anyone can have a crack. If you've got anything from an hour to a full day (or week?!) we would love your help. If you've never done it before, don't worry, we'll show you how. If working on the building isn't your thing, again don't worry, there are others who would love to but need a babysitter or a cuppa whilst they work.
3. Encouraging.
Everyone loves a smile, a word of encouragement, a cake, a drink or a friendly pat on the back. Can I encourage you to encourage those working on our building ­ it's a lot more fun to work long hours (and, in the case of most of our workmen, for not much money as they are being generous to us) when it's appreciated.
This is a really exciting time for us as a church family- over the next couple of weeks the whole space will begin to look a lot more finished and we will get a real sense of what it will be like to meet, serve, celebrate and be a blessing to our community in our new home. Feel free to pop in and have a look if you are passing, just please be aware that this is still a building site so be very careful as you look around and we're not quite ready to welcome children through our doors just yet.
If you would like to help in any way please email me (chris@theoakchurch.co.uk) or give me a call on 07793286486
Many thanks on behalf of the oak leadership team
From Chris
Other blogs...