Week of Prayer 2018 - Saturday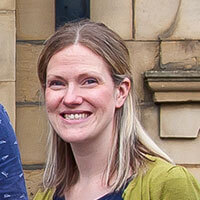 Posted by Elea Derry on 27th January 2018
Variety is the spice of life or so they say, and there is massive variety in the smaller gatherings (Oak Communities) available at The Oak, which unsurprisingly tend to involve some element of food! Whether it's getting together about a shared passion like FoodBank or Crafty Badgers, or with other people in the area in which you live, there's plenty to get involved with.
If you're new to The Oak or seeking to get to know some more people in our Oak family, Oak Communities are a great place to start, you may even pick up a great Life Group along the way.
It's our passion that The Oak loves and serves not only our church family but also the people God has placed around us who need to know Him. As the Church we should be a source of light and hope to our broken world. Who is God placing on your heart to care for? What gifts and skills has he given you to use in serving others? Take a look at Jesus' teaching below, what an act of worship and of loving Jesus serving others is;
Matthew 25:34-46 (ESV)
"Then the King will say to those on his right, 'Come, you who are blessed by my Father, inherit the kingdom prepared for you from the foundation of the world. For I was hungry and you gave me food, I was thirsty and you gave me drink, I was a stranger and you welcomed me, I was naked and you clothed me, I was sick and you visited me, I was in prison and you came to me.' Then the righteous will answer him, saying, 'Lord, when did we see you hungry and feed you, or thirsty and give you drink? And when did we see you a stranger and welcome you, or naked and clothe you? And when did we see you sick or in prison and visit you?' And the King will answer them, 'Truly, I say to you, as you did it to one of the least of these my brothers, you did it to me.'
For Jesus said of Himself "….the Son of Man did not come to be served, but to serve, and to give His life as a ransom for many." Matthew 20 v 28. As we imitate Jesus, let's desire to bless others and place their needs ahead of our own. Serving from His strength and equipping in love and not for our own gain.
Today let's spend some time thanking God for those He has called us to serve, for all who serve tirelessly and for all who will find hope and healing in the next year.
Let's invite His Spirit to highlight people, or activities He wants to give us His passion for, to serve in this season. Let's seek His equipping with our hearts focussed on Him and His generosity to us, as we ask God to use us to bless others.
Other blogs...